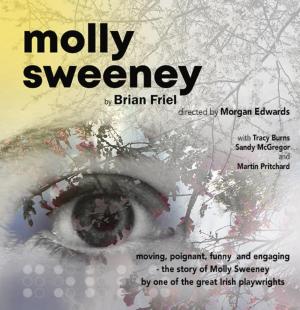 Molly Sweeney by Brian Friel runs at The Green Room Theatre, Wilmslow from Thursday 24th February to Saturday 26th February 2022.
This is a visiting production by neighbours Stockport Garrick Theatre, and the cast, of Tracy Burns, Martin Pritchard and Sandy McGregor, will be familiar performers to many Green Room regulars.
The play tells the story of Molly Sweeney who lost her sight at just 10 months of age, but nevertheless makes a happy and fulfilling life for herself. However, her future is changed dramatically when she marries the enthusiastic but restless Frank and they seek to restore her sight with the help of the eye surgeon Mr Rice. The story unfolds from each character's perspective and the three tales are skilfully interwoven revealing their hopes, their dreams, their flaws and eventually, their understanding.
Each performance starts at 7:45pm. Tickets cost £8 for members, £10 full price. To book tickets, visit www.greenroomwilmslow.org.uk or call 01625 540933.
Tags: