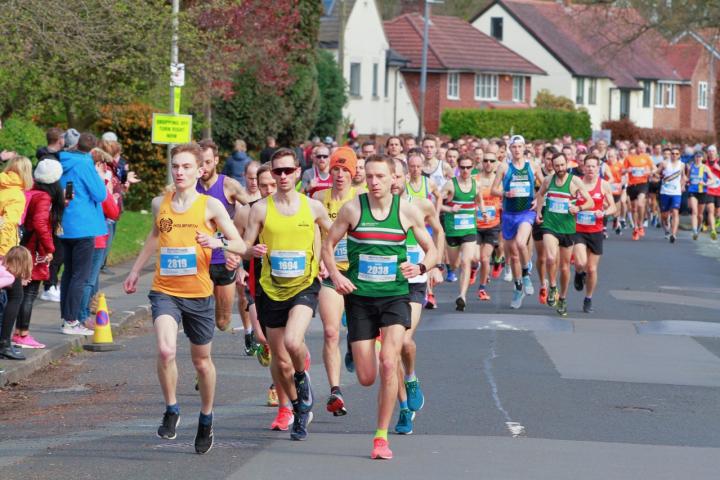 Plans are well underway for this year's Wilmslow Running Festival which will take place on Sunday March 20th.
The festival will kick off with the ever popular Waters Wilmslow Half Marathon, now in its 38th year, and once again feature a 10k race and a fun run.
The Half Marathon and 10K both have a team prize for all none running clubs such as schools, work teams, or perhaps gyms.
Sadly, the long-time Race Director Maurice Minns passed away in late 2021 and in his memory two new prizes have been created for the first male and female athletes under twenty-five, and with an SK9 post code. (This is for unattached runners only).
Nick Bishop said "As always, we are delighted to welcome back our regular runners and equally excited to welcome everyone new to the racw.
"The newer 10k distance being a great way to step up for the parkrun community. Pacers for a variety of time bands will be running. Something for everyone. We want to embrace the community and celebrate all things Wilmslow!
Breaking with tradition the event is now teaming up with four Charities: The Booth Centre, Supportability, Francis House, Mind Manchester.
Nick added "The Wilmslow Running Festival is itself a Charity and working each year with our Charity Partners has raised more than a million pounds."
To register visit https://wilmslowrunningfestival.org.uk.