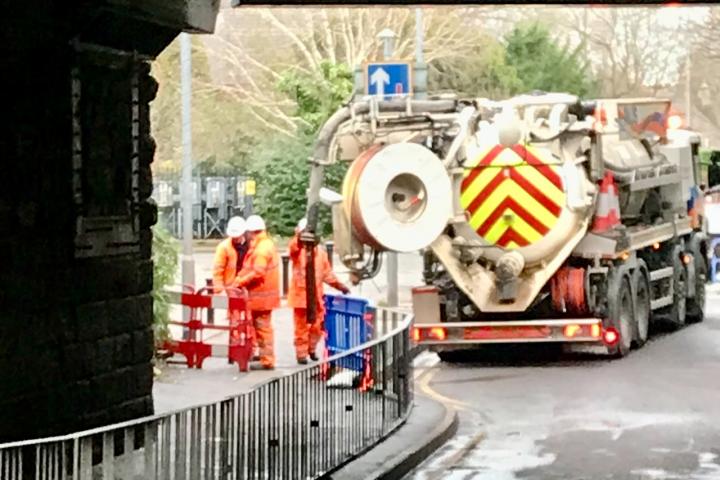 Station Road in Wilmslow has now reopened having been closed due to flooding once again.
Many local residents have contacted wilmslow.co.uk to express their frustration as the road has been closed on and off since Storm Barra brought severe winds and heavy rain on Wednesday 8th December.
Terry Roeves contacted wilmslow.co.uk about the flooded road beneath the railway bridge. He said "Apart from the inconvenience and extra distance getting into and through town, neighbours going shopping in wellingtons is a regular feature of daily life on this side of the tracks as are rail passengers with suitcases turning around or begging a lift.
"Authorities and United Utilities haven't seemingly got to grips with this at all. It is far too relaxed."
Tress Attwell told wilmslow.co.uk yesterday (Wednesday, 6th January) said "I was delighted to see work progressing on the closed road today.
"However on asking if the problem was sorted the reply was disappointing. Apparently it is only a temporary measure while they try to find the actual cause."
A Cheshire East Council spokesperson said: "The highways drainage system has been affected by tree roots. Our engineers have been working to carry out repairs and the road has now been reopened."