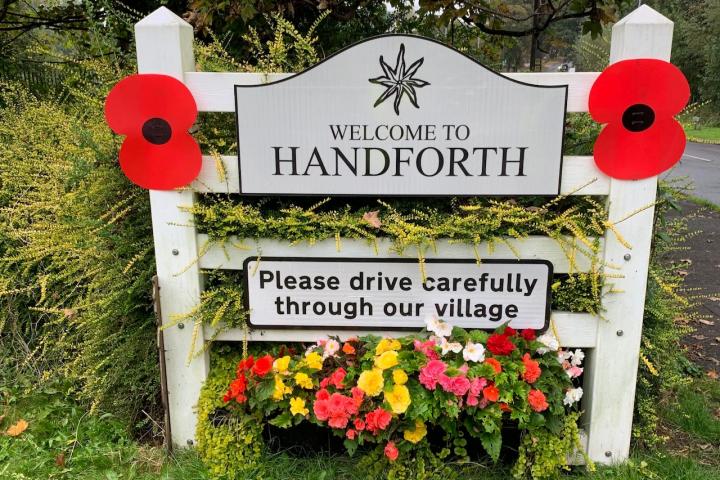 A Handforth councillor is urging local residents to support Cheshire East Council's proposals to merge Wilmslow, Handforth and Chorley to create a single community called Wilmslow.
The recommendation has come as a result of a two year review carried out by Cheshire East Council to ensure that community governance arrangements 'continue to reflect local identities and facilitate effective and convenient local government'.
The review looks at a range of issues, including town and parish boundaries, numbers of town and parish councillors, grouping of parishes and warding.
Wilmslow Town Council, Handforth Town Council and Chorley Parish Council all voted unanimously to to oppose the merger. Additionally, all Members of Parliament representing constituencies in Cheshire East have set out their concerns about the plans which they say "will deeply damage local community spirit and the identities of local villages in the constituencies they represent".
However, Councillor Barry Burkhill who represents the Handforth Ward on Cheshire East Council, wrote to local residents this week urging them to support the proposal.
The letter from Handforth Ratepayers' Councillors, which was also sent on behalf of former Former Vice-Chair of Handforth Town Council Aled Brewerton, said "About one third of Handforth Ward already lies within Wilmslow. It makes sense to support this proposal.
"It would mean we would pay less Council Tax and we would not be paying for the overheads involved with a small Handforth Council. We would also benefit from any devolved powers to an enlarged Council, including possible additional Highway maintenance. It would not mean an end to all those local groups which flourished in the days before Handforth ever had a parish council and would continue to be engaged with the local community, regardless of being part of a larger unit.
"It would mean an end to the endless arguments, turmoil, disruption, disputes and complaints made to CEC about Handforth Council since 2011, which have become a world-wide embarrassment to us all and have led to the loss of more than half of the Council members since the elections in 2019."
Three former councillors have resigned since the infamous Handforth Parish Council Zoom meeting went viral in February 2021, after it descended into chaos with members trading insults and removing each other from the call.
Following the chaotic meeting councillors Barry Burkhill and Aled Brewerton declined to attended any more Handforth Parish Council meetings.
Former Vice-Chair Aled Brewerton stood down in March giving no reason, then Barry Burkhill resigned from his parish council seat in May, followed by Councillor Brian Tolver in October 2021 citing health reasons.
Councillor Barry Burkhill continues to represent Handforth on Cheshire East Council along with Julie Smith.
Local residents now have the chance to express their views in the public consultation on Cheshire East Council's Community Governance Review, which
can be accessed online at https://surveys.cheshireeast.gov.uk/s/CGReview2.
The consultation started in early September, and ends at midnight on Sunday 28 November 2021.
When finalised the changes will be implemented before the scheduled local elections in May 2023.