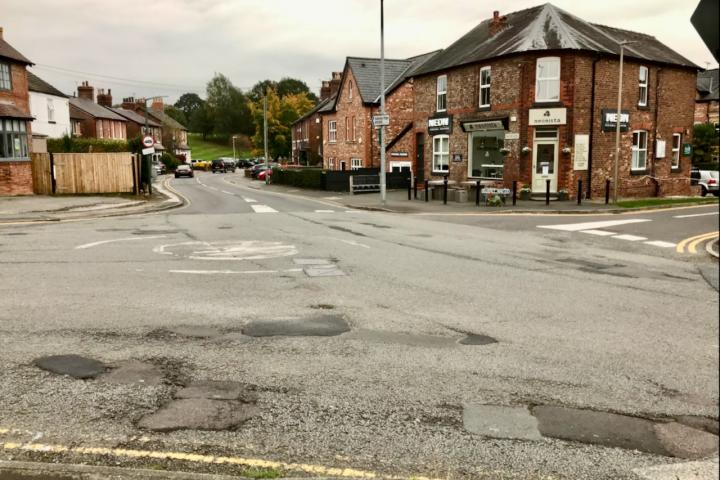 Carriageway improvement works will be carried out along Knutsford Road this month.
Alderley Edge and will take approximately five days to complete, commencing on Monday, 8th November.
The work will take place under a road closure and in phased sections, as detailed below:
Brook Lane, Knutsford Road Roundabout on 8 November 2021.
Knutsford Road from Brook Lane to Newton Hall Lane on 9 – 12 November 2021.
Entry points will vary during each phase between 9am and 3pm. However, works occasionally have to be changed at short notice due to unforeseen circumstances such as adverse weather conditions or logistics.
Under current Health & Safety legislation and for the safety of the workforce and members of the public, it will be necessary for a road closure to be in place during the works.
There will be occasions when residential and business access will be restricted. Local businesses remain open as usual however, points of access will vary during the works as detailed in the above phases. Emergency vehicle access will be maintained at all times
Councillor Craig Browne said "Earlier this summer, carriageway patching works were carried out on Macclesfield Road and the results have been a welcome improvement for all road users (motorists, cyclists and pedestrians). The works to Knutsford Road will begin at the junction with Brook Lane (Alderley Edge), continue through Chorley and on until the Bird in Hand at Mobberley.
"While most of the planned works fall outside the Alderley Edge Ward Boundary, I am sure that many residents of the village who travel this route regularly will be pleased to hear the news. I hope they will also share my joy that the mini-roundabout at the junction of Brook Lane and Knutsford Road is to be completely resurfaced and re-marked at the same time."
Tags: