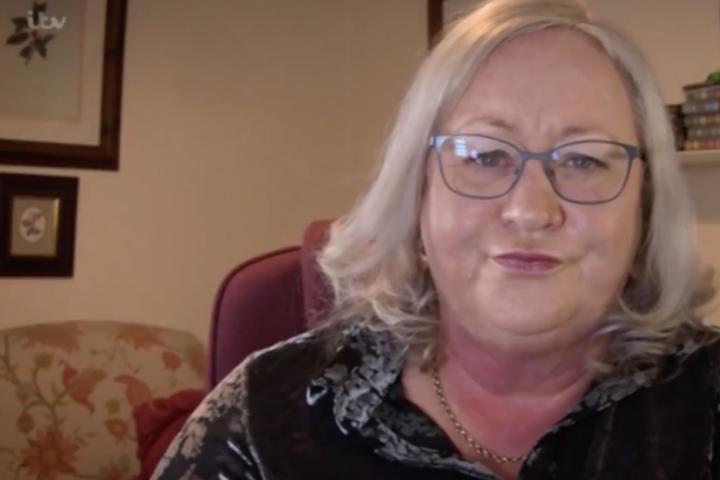 Handforth Town Council, who changed their name in August 2021, has invited Jackie Weaver to switch on this year's Christmas lights.
Jackie Weaver, who became an internet celebrity earlier this year after a recording of a chaotic Handforth Parish Council went viral, has been invited to carry out the honour on Saturday 27th November.
Ms Weaver, Chief Officer of the Cheshire Association of Local Council, who was asked to step in and support Handforth Parish Council in light of complaints and an investigation into their conduct, was contacted several months ago by the Council. Apparently she readily accepted and was thrilled to be invited.
Jackie will attend on the day and switch on the Christmas lights along with the winners of the children's poster competition which is currently being run at the local Handforth Schools.
The top three winning entries will be converted to a poster to advertise the event and they will all win a prize. Along with the prize they will attend the event to turn on the lights with Jackie and mark the countdown to Christmas in Handforth.
The lights switch on will take place at 4:00pm on Saturday 27th November, there will also be a mini Christmas market with lots of involvement from local community groups as well as a bouncy castle and Christmas grotto. Father Christmas will be handing out presents to the children along with some other surprises on the day. The whole event will run from 2pm until 5pm.
Cllr John Smith said "The council were very pleased that Jackie accepted their offer to turn on the Christmas lights this year, the council are grateful to her for the assistance she has given the council over the last year and felt it was a way to give something back to Jackie and to show that she was certainly welcome in Handforth and has the authority."
Members of the former Handforth Parish Council voted unanimously in July 2021 to rename themselves a Town Council. Handforth has a population of circa 6,000 residents which is equivalent to similar Town Council's in the area.
Chairman John Smith said "We have a new name and three new councillors and along with the other remaining councillors are committed to improving Handforth. We are also moving away from the viral, toxic Handforth Parish Council as portrayed on YouTube and are leaving it behind."
Three former parish councillors have resigned since the infamous Handforth Parish Council Zoom meeting went viral in February 2021, after it descended into chaos with members trading insults and removing each other from the call.
Following the chaotic meeting councillors Barry Burkhill and Aled Brewerton declined to attended any more Handforth Parish Council meetings.
Former Vice-Chair Aled Brewerton stood down in March giving no reason, then Barry Burkhill resigned from his parish council seat in May, followed by Councillor Brian Tolver in October 2021 citing health reasons.
Councillor Barry Burkhill continues to represent Handforth on Cheshire East Council along with Julie Smith.