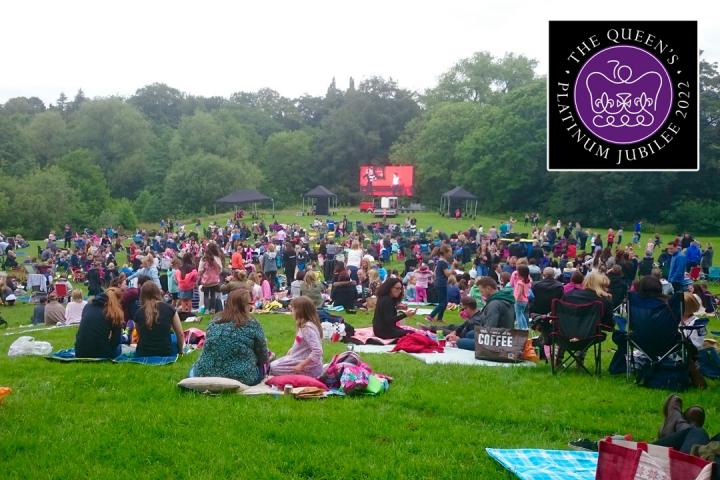 Next year, Her Majesty The Queen will become the first British Monarch to celebrate a Platinum Jubilee after 70 years of service.
To help Wilmslow residents celebrate Her Majesty's historic reign, Wilmslow Town Council has agreed a budget of £25,000 to fund three events during the four day Bank Holiday weekend from Thursday 2nd June to Sunday 5th June 2022.
The Town Council has allocated a budget of £22,500 to deliver the following events at the Carrs:
A beacon event on Thursday 2nd June, budget £12000) - including a band and the unveiling of a permanent beacon
A big screen event on Saturday 4th June (budget £6500) - to live broadcast the Jubilee Concert from Buckingham Palace
A community picnic event on Sunday 5th June (budget £4000)
They will also look to offer a number of mini neighbourhood grants (budget £2500) - for street parties and celebrations organised by individual community groups (criteria to be announced closer to the date).
Wilmslow Town Council Chairman, Martin Watkins, said of the plans, "The Town Council's Jubilee Working Group has researched and presented a wide range of ideas.
The events agreed will be fitting for the Jubilee's historical significance and will provide a way for all members of the community to celebrate together. We look forward to marking the occasion in Wilmslow".
Tags: