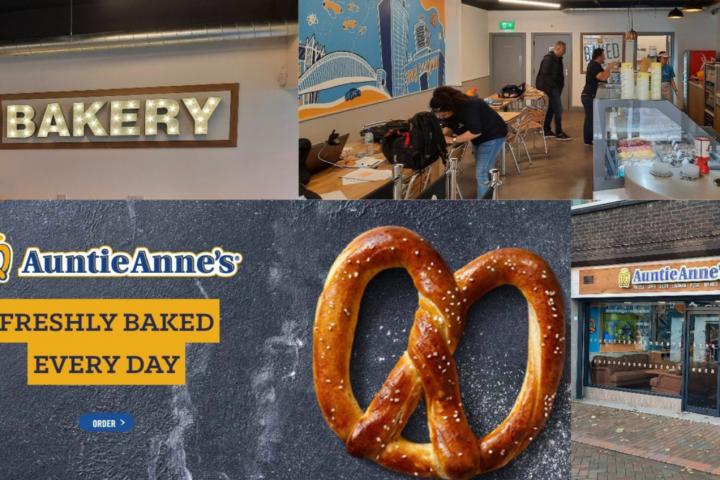 A new bakery cafe is opening on Grove Street tomorrow (Saturday 9th October) in the empty unit previously occupied by JD Sports.
The Wilmslow branch of Auntie Annes will be the company's largest full bakery cafe in the UK, selling a variety of pretzels, pizzas, breakfast rolls, ice-creams and drinks.
"Auntie" Anne Beiler started out selling pretzels and lemonade in 1988 at a market stall in Pennsylvania, USA to raise money for a community centre. The company came to the UK in 2003, opening the doors of its Cheltenham store, and now has more than 2000 stores in over 30 countries.
As part of their grand opening they will be giving out free pretzels between 11am and 2pm on Saturday 9th October.
Tags: