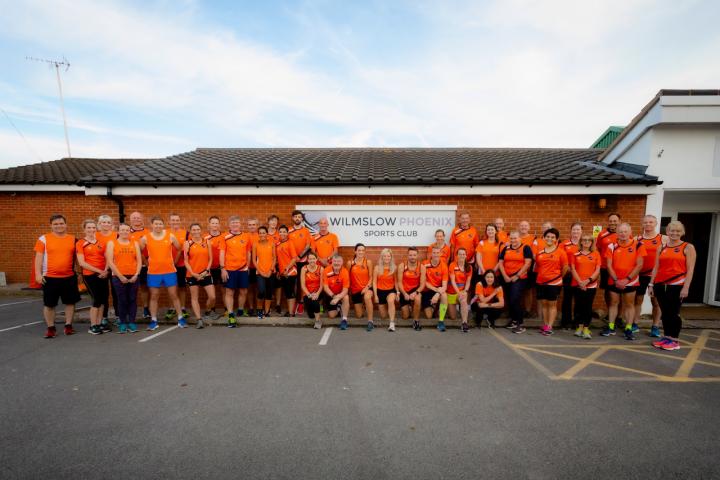 After 15 years of meeting at the Airport Inn, Styal Running Club has moved to a new home.
Over the past few months, committee members have been having productive discussions with Wilmslow Phoenix Sports Club on Styal Road,
with members visiting the facilities in August and September, and voting unanimously to support the move.
The Phoenix is already home to Wilmslow Hockey Club and Wilmslow Lacrosse Club. Styal Running Club will join Lindow Cricket Club as an associate
member, and runners will be able to enjoy a range of facilities including a large car park, playing fields, and a fully licensed bar and social area.
Phoenix Chairman, Stuart Chapman said "We at Wilmslow Phoenix Sports Club are delighted to embrace Styal Running Club as the most recent addition to our club. It is excellent that we can welcome a new sport section to use and enjoy our facilities and we are especially pleased that they are locally based athletes. We look forward to seeing new faces and are excited about future developments this union brings."
Tony Lloyd, Styal Running Club Chairman commented "The move to Wilmslow Phoenix Sports Club with its excellent facilities, gives us the opportunity to continue the growth of Styal Running Club, and help our coaches deliver training sessions in a more suitable environment. A big thank you to Phoenix for allowing us to be a part of this local community sporting hub."
Styal Coaching and Development Officer Tony Collier added "The facilities at Wilmslow Phoenix will enable Styal RC to expand its offering to existing
members as well as offer training courses to beginners and potential new members. The move gives Styal massive potential for the future."
Styal Running Club meets at the Phoenix for club nights on Tuesday and Thursday evenings, with members free to use the facilities at other times, such as weekends. Prospective new members are invited to check out the relaunched website www.styalrunningclub.co.uk or email [email protected] for further information.
Tags: