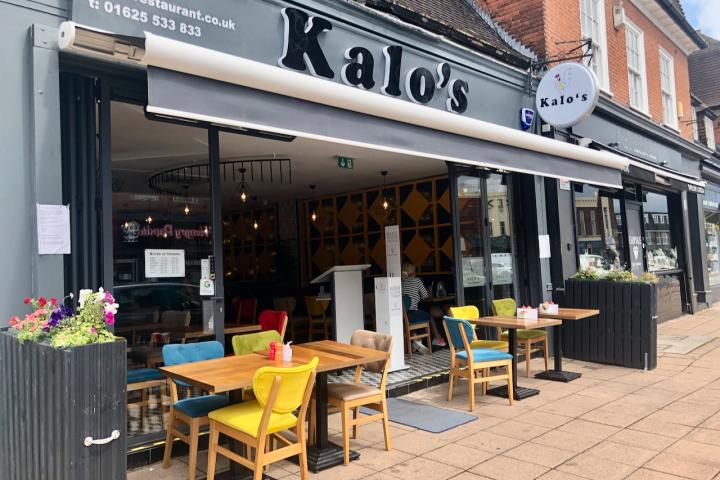 Promotional Feature
Kalos is a concept that has been offering delicious food and a great customer experience in the heart of Wilmslow for nearly six months; receiving a warm welcome and rave reviews.
During this time, we have focused on delivering a truly unique experience, taking our time to make sure we understand our customer needs while constantly striving to improve everything we do, whether it be challenging ourselves with exciting new food or our drink offerings.
Our menu focuses on flavoursome chargrilled chicken dishes, as well as having hints of Turkish cuisine such as freshly baked Pide (Turkish Pizza). To compliment the menu, we will be introducing a selection of wines, bottled beverages, and cocktails.
Whether visiting with friends or family, we look forward to welcoming new and existing customer to the restaurant to enjoy our food and new drinks menu.
APPLICATION FOR PREMISES LICENCE, LICENSING ACT 2003
NOTICE is hereby given that I, Firat Altindag, have applied on the 28/07/2021 to Cheshire East Council in respect of the premises known as Kalos Restaurant, 10 Water Lane, Wilmslow, SK9 5AA for a premises licence to provide the following licensable activities:
The Provision of Recorded Music: Monday to Saturday 10.00 to 23.00 each day. Sunday 10.00 to 22.00The Supply of Alcohol – for consumption on the premises - Monday to Saturday 11.00 to 23.00 each day. Sunday 11.00 to 22.00
Representations shall be made in writing to the below address on or before the following date: 25th of August 2021
The Licensing Section
Cheshire East Council
Municipal Buildings
Earle Street
Crewe
CW1 2BJ
Or by e-mail to: [email protected]
The application may be inspected at the Licensing Section of Cheshire East Council by prior appointment during normal office hours.
It is an offence on summary conviction, to knowingly or recklessly make a false statement in connection with this application, the maximum fine for which is, unlimited.