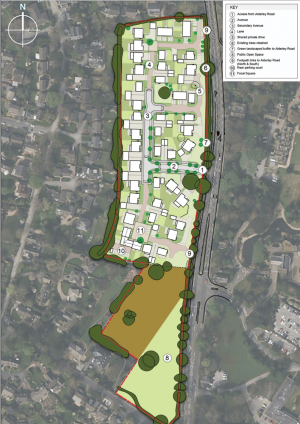 Promotional Feature
Public Consultation: Proposed Reserved Matters Planning Application for Residential Development on "Land to the West of Alderley Road, Wilmslow
In October 2018 outline planning permission (CEC ref:17/5837M) for up to 60 dwellings was granted on the land to the West of Alderley Road.
Story Homes has since been selected as the preferred developer to take forward the development.
Story Homes invites local residents to view plans for approximately 54 new homes before a reserved matters planning application is submitted to Cheshire East Council.
The proposed scheme will be available to view on Story Homes website at https://www.storyhomes.co.uk/land-planning/planning-applications/ and residents can provide feedback via email at [email protected] until Friday 13th August 2021.