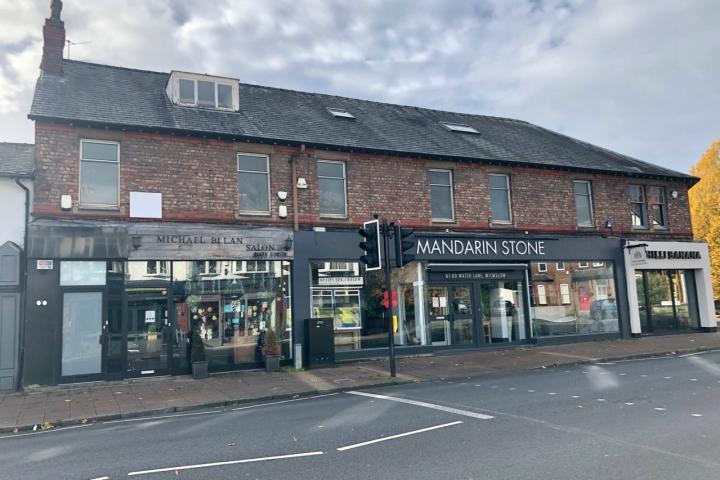 Plans to convert empty offices in Wilmslow town centre into ten apartments have been approved.
Wilmslow Estate Co. Ltd applied to change the use of first and second floor office space to residential at 61-69 Water Lane, which is located above the Mandarin Stone and MB Design retail units.
The project includes a second floor extension at the rear and dormers at front.
The residential development will consist of 8 one bed and 2 studios along with one car parking space and ten cycle spaces.
The scheme was revised to incorporate the design comments of the Principal Design and Conservation Officer.
Commenting on the design changes made the Planning Officer said "On balance, it is considered that a proportionate redevelopment is now proposed by the revised scheme and it considered the design solution is generally sympathetic to the overall character of area by way of the revised elevations. The style of the proposed development is now considered to comply with the grain in the close vicinity and it would not be detrimental to the street scene."
Concluding "It is acknowledged that the development would comply with regeneration objectives whilst bringing additional housing into the town centre that would assists in improving the vitality and viability of the Town Centre. In elevation terms, a more modest and sympathetic development is now proposed after productive discussions with officers. during the currency of the application. Thus, it is considered that the benefits of the revised scheme are now clear, and application is duly recommended for approval."
The plans can be viewed on the Cheshire East Council website by searching for planning reference 20/4734M.
Tags: