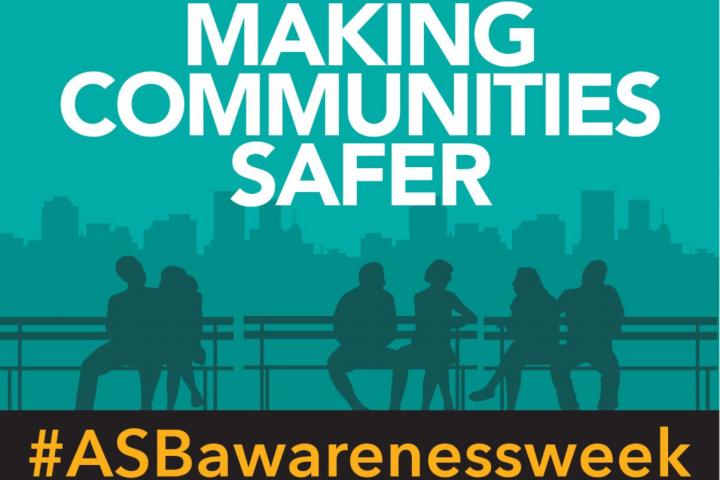 Wilmslow Police in partnership with Cheshire East Youth Services, will be engaging with the local residents during ASB Awareness Week which runs from Monday 19th to Friday 25th July, aiming to encourage communities to take a stand against ASB and highlight the options available to those facing it.
They will be hosting ASB talks in schools on Monday and Tuesday, on Wednesday they will be patrolling at Wilmslow High School for the start of summer holiday and holding pop up surgeries in the town centre and Carrs park to discuss ASB and concerns with the community.
This will be followed by the main events on Thursday from 11:00 – 13:00 at Colshaw Farm skate park and on Friday from 11:00 – 13:00 at Stanley Hall Grange. These will be sporting events with rounder's, football etc.
PCSO James Hails said "Anti-social Behaviour (ASB) will effect most of us at some point in our lives, ASB awareness week is about making sure people know what it is and how to deal with it. Between Monday 19th July and Friday 23 July, Wilmslow Beat Team and Cheshire East Youth Engagement team will be working together to hold events, both to engage young people and inform the public about ASB.
"If you are planning an event over the summer holiday and think the Wilmslow Beat Team could support you, please email [email protected]"
Organised by community safety specialists Resolve, ASB Awareness Week is being backed by the Home Office, Ministry of Housing, Communities and Local Government (MHCLG), Local Government Association (LGA), National Police Chiefs' Council (NPCC) and the National Fire Chiefs' Council (NFCC).
Rebecca Bryant OBE, chief executive of Resolve, said: "We need to change the way we think about ASB. It is not low-level crime. It devastates the lives of victims and communities and can be a precursor to more serious crime.
"As the nation begins to recover from the impact of the pandemic and our society and economy celebrates the start of return to normal life, it is important that the challenge of ASB continues to be given the priority it needs nationally and locally so that people feel safe in their homes and communities.
"It is vital to develop partnership approaches across communities to deal with the growing challenges around ASB.
"Everyone has the right to feel safe in their home and community."