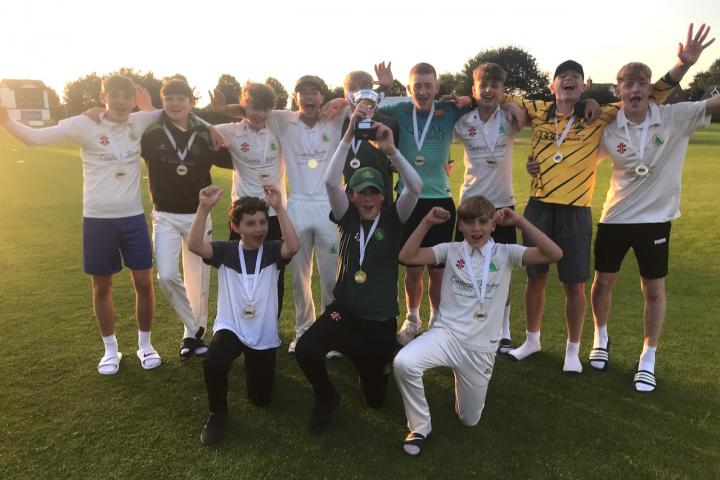 Lindow Cricket Club's u15 boys will now represent Cheshire in the national finals having won the prestigious Vitality Cheshire Cup.
Thursdsay night's final saw Lindow claim a seven wicket win over Hyde, setting up an exciting match at Upcast Lane against the Cumbria winners.
Lindow won the toss and elected to field, which Hyde seemed happy with, racing to 57 without loss off the first eight overs. However, tight bowling and excellent fielding saw Hyde restricted to 126 from their 20 overs. Wickets for Josh Hughes, Ed Coffey, Ben Smith, Joe Ashworth and Finn Gavaghan.
The Lindow response was very professional, with the only nerves on show coming from the Lindow supporters! Finn Gavaghan (41 runs) and Ed Coffey (15) provided a solid start, which captain Olly James (13) built on, before Joe Ashworth (34*) and Teix Bolingbroke (9*) sealed Lindow's victory.
A well earned success for the Lindow boys who have worked so hard at their game over many years and continue to be great ambassadors for the club.
This is the first time Lindow have won a Cheshire Cup, making it a very proud evening for the club's coaches and the army of volunteers who make it such a fun club to be part of.
The club is hopeful of a big crowd at Upcast Lane on Sunday 18th July as the boys continue their journey, this time on the national stage!
Match report by Adam Bull.
Tags: