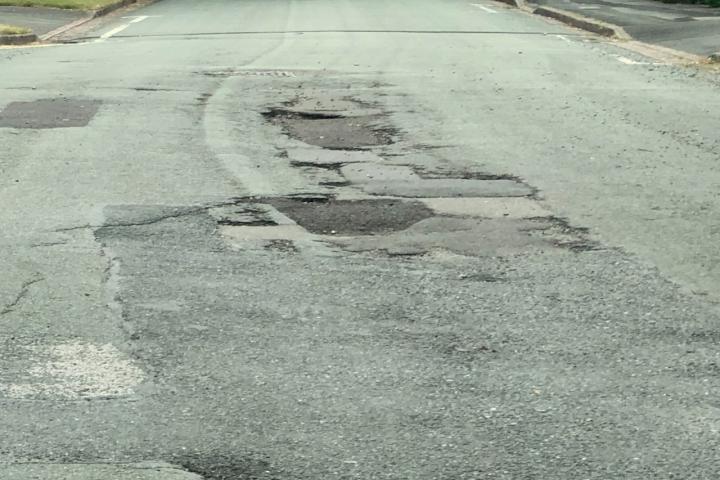 Cheshire East Council has recently taken the decision to abolish Area Highways Groups, which cost £350,000 a year, and reallocate the funding so that each council member receives an individual budget of £4200 per year to spend on highways issues within their local ward.
Speaking about the decision, Councillor Don Stockton (Conservative, Lacey Green Ward) said "I am appalled that the people of Wilmslow have lost their Area Highway Group which enabled local councillors the chance to work together to allocate more funding than is now available individually. Wilmslow in my view is now grossly underfunded and with the Council tax rises the Labour/Independent group put into effect, I completely fail to see why. The government contrary to popular opinion have given this Labour Independent led Council large amounts of funding to offset COVID and even after that have cut the highways budget."
He added "As a result, I've just applied for everything on my priority list ( far more than £4200 ) I might add, but I can and will soon be adding more ! Compared with Councillors in rural areas with far greater lengths of road than my ward I get the same amount as everyone else so complaints they and I have more than a few ! This Lab/Ind system helps urban wards disproportionately ( to lengths of road at least )."
Councillor Mark Goldsmith (Residents of Wilmslow, Wilmslow West & Chorley Ward) said "The change was introduced so we can respond far more quickly to low-cost road improvements that residents bring to us.
"The new budget has just kicked in, so it is not yet allocated. However, it does not buy much (eg a zebra crossing can cost £60,000), but it does mean we can make small improvements much more quickly than before."
He added "I am working with residents on Altrincham Road to improve the speed signage coming into Wilmslow, which will be the first use of my allocation and a test of how faster the new system will operate."
Councillor Iain Macfarlane (Residents of Wilmslow, Wilmslow West & Chorley ward) added "As Mark mentioned these funds have not yet been allocated but as we are both Wilmslow West ward councillors we can either spend it on smaller jobs or combine our individual budgets for work on a larger project which concerns local residents.
"I am currently finalising the painting of vital road safety markings outside Pownall Hall Primary School on Gorsey Road using last remaining funds from the previous Area Highway Group budget. This has taken a long time to organise but will be much appreciated by parents and children who cross this busy road every day."
More details will be published on wilmslow.co.uk as your local ward councillors confirm which local highways projects they have chosen to spend their £4200 budget on.