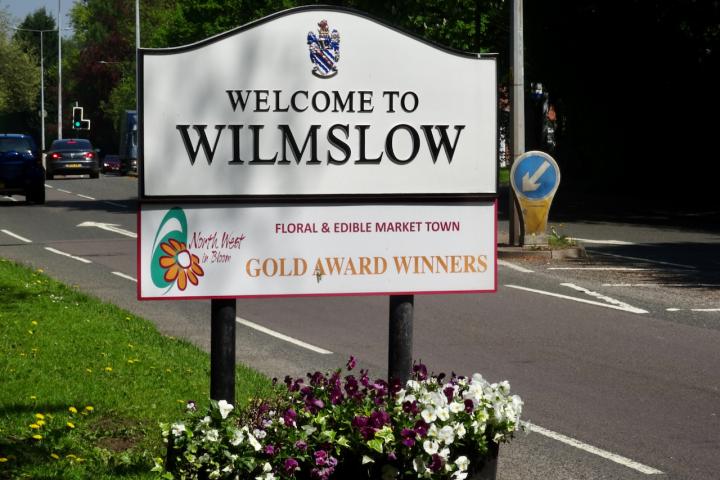 After the cancellation of last year's RHS Britain in Bloom UK finals competition, due to the COVID-19 outbreak, Wilmslow is preparing for its ninth entry into the competition this summer.
The RHS recently confirmed that there will be a series of regional competitions this year and the team of volunteers in Wilmslow are awaiting a timetable to prepare and present their activities in the hope of impressing the Judges once again.
As Ruth Menlove, Chair of Wilmslow In Bloom, explained "In Bloom is not simply about plants, it's also about the contribution from the wider community together with our sensitivity about the environment.
"In our previous entries, the participation of community groups and front facing businesses have played a major part in the town's performance. Winning six consecutive gold awards together with our regional selection for the national final has demonstrated our abilities."
Wilmslow In Bloom will be showcasing the work of nine volunteer groups in the town including for the first time the Community garden at Oakenclough and the Friends group on Colshaw.
Ruth added "Colourful planting can help transform streets and I particularly commend the results of the work led by Councillor Julie Dawn Potts to enhance Chapel Lane. We want to encourage that level of participation to brighten the town centre to promote business activity by making the streets of Wilmslow attractive and welcoming."
The In Bloom team will be talking to local businesses in the coming days regarding how they can get involved and help with Wilmslow's entry.
In 2019 Wilmslow In Bloom was awarded not only another Gold award but they also retained the accolade of 'Best Large Town' in the region.
Of the eight Neighbourhood projects shown to the judges, five were given the top award of 'Outstanding', two were judged 'Thriving' and the new entrant – Wilmslow Station – was awarded 'Advancing'.
'Outstanding' awards went to Chapel Lane, to the work by Transition Wilmslow at the Temp, to Lindow Common, Incredible Edible and to Wilmslow Dean Rotary for their work on the rose beds in the Memorial Garden.
The Gardens at the URC and the work of the Friends of the Carrs achieved 'Thriving' awards.
The value of the work at Lindow Common was separately recognised with the award of the regional Biodiversity Trophy.
Tags: