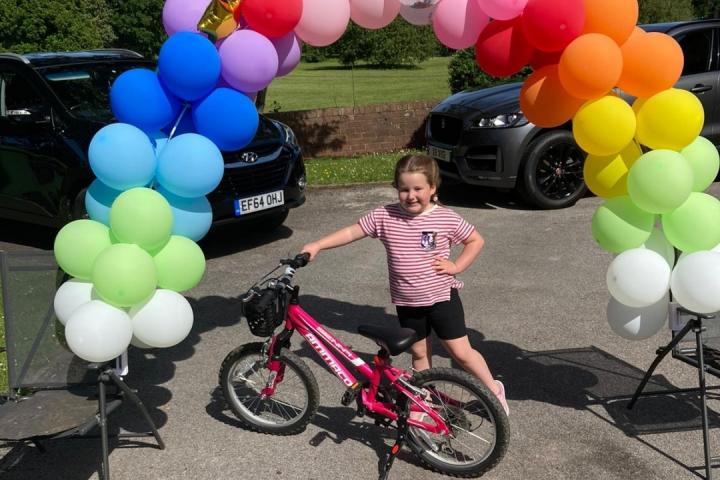 When Georgie Blaney, aged 5, heard that her school was creating a memorial garden for a much-loved pupil who passed away last year, she decided that she wanted to help and asked friends and family to sponsor her for a 15 mile bike ride.
St Benedict's Catholic Primary School PTA were arranging a working party of volunteers to come and dig, plant, paint and renovate a disused area in the school grounds in order to create a memorial garden for Isabel Kalladanthyil who passed away in November.
The Beech Hall Trust gave the school a grant of £1500 and Georgie decided she also wanted to help raise money for plants, seats and railway sleepers so that all the children can enjoy the memorial sensory garden.
Headteacher Hannah McGuire said, "We have been really touched by Georgie's kindness and thoughtfulness. This money will make such a difference to the plans for the garden and we are blown away by the generosity of those who have donated. Isabel was a very kind girl who was gentle and compassionate. Our school community is richer for having known Isabel but we miss her greatly."
The school hopes the garden can bring comfort to Isabel's friends and her siblings as well as being a space for quiet and reflection for all pupils. Georgie has raised over £800 for the garden.
If anyone would like to donate they can do so via https://gofund.me/e33bd746