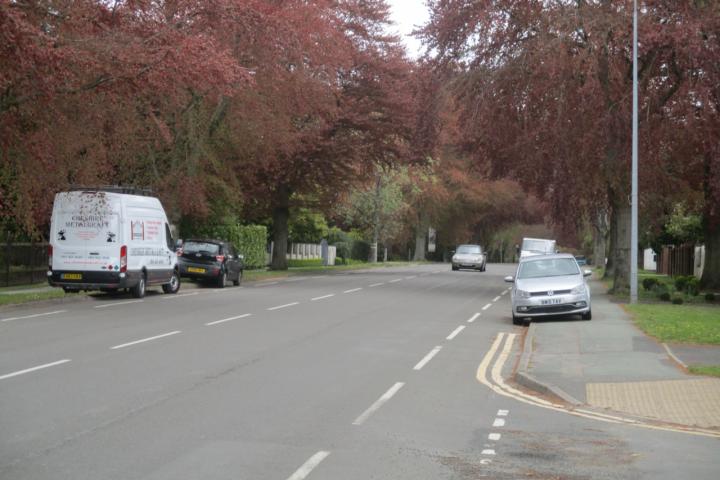 The local elections last week were awash with predictable 'please all' promises. A Conservative leaflet promises to 'digitalise Wilmlsow,' whatever that means, and will make the town centre a 'vibrant place'. The local candidate couldn't tell me how, but you can be sure they are happy to spend our taxes on making this happen and all are 'listening' to what you say.
Improved cycling and walking in the town is another big vision. In August last year we were told Hawthorn Lane in Wilmslow will see through traffic restricted to cyclists and pedestrians to encourage cycling and improve access to the town centre. Nothing so far, which is a relief, as the road gives access to many houses and takes some pressure off the main road on Green Lane.
Unbalanced deference to the cycle lobby offers no consideration to older people unable and unwilling to cycle in cold wet weather. Cheshire East claims our town centres will be 'safer and more welcoming to visitors'. No mention where cyclists are expected to park their bikes securely.
For nearly five years our town has become a parking free-for-all as day commuters discovered no action would be taken if they used main roads to Wilmslow centre as car parks, obstructing through traffic, blocking cycle ways, parking on pavements and in residential roads. It took over two years for residents along Manchester Road to get a meeting with highways councillor Don Stockton to demand double yellow lines where people were parking on narrow access road corners. Yet still the main road has no restrictions, making it difficult to see fast moving traffic when exiting side roads.
A poorly publicised four-week consultation in March proposes developing a new cycleway on Manchester Road, Styal Road and Cliff Road this summer. The plan will ensure construction chaos, gridlock and environmental vandalism for local residents.
Manchester Road is a prime gateway into Wilmslow with a beautiful avenue of Copper Beech trees. It already has adequate cycleways that only need a low cost, common sense resolution to replace dashed white lines with solid white or yellow lines, making parking on the cycleway and pavement an offense, but the council is locked in a bureaucratic mindset that major changes are needed.
They now plan to install ugly orange or invisible black bollards along the boulevard, with breaks to allow access to side roads and residential properties. They claim pedestrian refuge crossing points by Dean Drive and Styal Road/ Manchester Road intersections need to be replaced by costly Puffin or Toucan crossings. People along Manchester Road know the road is generally easy to walk across and reducing the speed limit from 40 to 30mph would make things safer all round. Raised 'Bus Boarders' or bus lay-bys will also be built.
All this will create traffic queues as residents exit into side roads. But the plans go further. The cycleway will turn into Styal Road before turning down steep and narrow Cliff Road, which will be made one-way access for cars. More CO2-absorbing mature Beech trees will go. The wider Manchester Road still needs no-parking lines to the bottom and diverted traffic from Cliff Road will add to queues.
The council is now fixed on engineering environmental vandalism and traffic gridlock along prime gateway roads to the centre. It needs to think again.