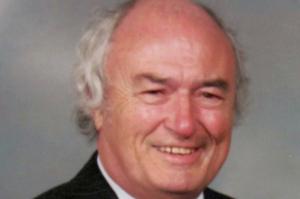 As reported on wilmslow.co.uk yesterday, Brian Tolver has resigned from his position as Chair of Handforth Parish Council.
He announced his resignation at a council meeting on Tueday, 20th April, but declined to give a reason to his fellow councillors.
However, Mr Tolver - who has represented the South Ward on Handforth Parish Council since 2013 - has responded to our request for an explanation regarding his resignation as Chair.
He told wilmslow.co.uk "When the new Council was formed two years ago, I said I would only accept being Chair for one year, but of course COVID lock-down interrupted everyone's plans, and we couldn't hold the annual meetings last May when I would have been replaced under normal circumstances. We can resume more normal processes this year, so I can leave the chair.
"But I will be remaining as a councillor, for Handforth's South Ward. Handforth has been unable to prevent over-development being foisted on it by Cheshire East – the Garden Village, which will destroy swathes of natural green countryside (at a time when the Government is paying farmers elsewhere to turn their farmland into bogs and forests); and the appalling Clay Lane/Sagars Road housing estate. We must continue to work to minimise the negative impact on Handforth – traffic, flooding, overstretchng of our public services, loss of our green "lungs".
"Now that COVID restrictions are winding down, I'm hoping initiatives like GreenerHandforth.com will spring back to life over the coming months. I'm delighted to see the proposal by the Rotary Club and Friends of Meriton Road Park to plant avenues of flowering cherries in the Park – that will make a wonderful spectacle."
Mr Tolver's resignation comes four months after the infamous Handforth Parish Council Zoom meeting went viral, after it descended into chaos with members trading insults and removing each other from the call.
Millions of people viewed parts of the meeting on December 10th 2020 after it was posted online - showing councillors arguing, shouting and at times swearing at one another including Jackie Weaver, who was acting as clerk.
Brian Tolver told Ms Weaver "You have no authority here" and she subsequently kicked councillors off the call, including Mr Tolver.
Meanwhile Vice-chairman Aled Brewerton, who shouted "Read the standing orders. Read them and understand them", during the December meeting, has not attended any Handforth Parish Council meetings for over three months - and neither has Councillor Barry Burkhill.
During the most recent meeting on Tuesday, 20th April, Alan Murdoch asked the Chair if this was acceptable to which Mr Tolver replied "It is what it is."
He added "I have absolutely no power over other councillors."
Tags: