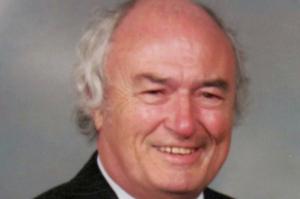 The Chairman of Handforth Parish Council has resigned.
Brian Tolver, announced he was resigning at the last council meeting on Tuesdsay 20th April, but declined to give a reason.
He denied Councillor John Smith's claim that he was resigning because he supported Cheshire East Council's proposal to merge the existing parishes of Wilmslow, Handforth and Chorley to create a new enlarged parish which will be called Wilmslow.
Mr Tolver said "I intend to resign as chair but not for that reason."
When asked when he resigned he replied "At the end of the meeting."
Brian Tolver was elected as a Handforth Ratepayers' Association (independent) candidate for the South Ward on Handforth Parish Council in May 2019
Brian has been a parish councillor since 2013, including a period as Chairman.
Brian, 74, has lived in Handforth for 43 years and has two adult children and two grandchildren who also live in Handforth. He spent 50 years working in computers and software, initially with IBM then he had his own software business for 30 years until he retired.
When asked by Councillor John Smith if he will be remaining on the Council, Brian Tolver replied that he would.
Tags: