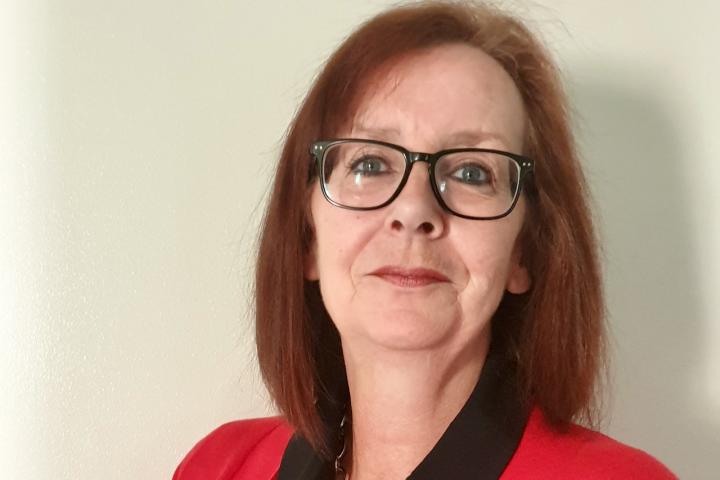 The candidates for the vacancy on Handforth Parish Council, representing the West Ward, for next month's Local Elections have been announced.
Residents in the Handforth West Ward will have the choice of two candidates when they go to the polls on Thursday, 6th May.
The candidates are:
I have published brief interviews with each of the candidates - standing for the vacant seat on Handforth Parish Council, in the order in which I received a response to my request.
Julie Smith
Please tell me about yourself - occupation, how long you have lived in Handforth, interests, family?
I have lived in Handforth with my husband John since 2002. Many residents will know me from Well community pharmacy at the health centre where I have worked as a dispenser for 8 years. I am also a Cheshire East ward councillor since being elected in 2019.
Are you a member of any local groups or societies?
In the last few years I have been involved with a number of groups in Handforth. As a former member of Friends of Stanley Hall park I worked with the group to raise over £120,000 to install a state of the art skate park and a fully accessible picnic area with space for 15 wheelchairs or buggies. I am currently talking to Time Out group and Friends of Handforth Station to help promote their work. I also volunteer at Handforth Junior Youth club which is a vital resource for up to 100 local children and run entirely by volunteers.
Why have you decided to stand for election as a parish councillor?
The recent global publicity surrounding the parish council, whilst showing some members in a dreadful light, actually sparked a genuine interest in local politics. I want to build on this interest by involving more of our residents in projects to enhance our village.
We have a wonderful community in Handforth as the last year has proved when I asked for volunteers to join my 'neighbours helping neighbours' scheme. We had every road in Handforth covered by volunteers helping the more vulnerable in our community. It is projects such as this that I want to see promoted and developed by HPC.
What do you consider to be the important issues facing Handforth?
The most important issue facing our village at the moment is the proposed merger with Wilmslow and Chorley. I am vehemently against this proposal and will do everything I can to work with HPC and residents to prevent this from happening. Handforth has it's own identity and unique community many of whom have lived here most of their lives. We need to retain our independence in order that residents feel a sense of ownership and a desire to invest in our community.
What do you hope to achieve and how in the next 2 years?
We have a number of wonderful groups in the village, Time Out group, Always Active, Hope Central and MAG to name but a few. These groups offer unrivalled support to residents with varying needs and challenges and are an asset to our community. If elected I would hope that HPC will be able to work with all groups in order that we become an even more integrated community than we already are. I would also champion HPC promoting and helping other groups such as Buzz group to address the needs of other residents who are currently having to travel in order to socialise. HPC also need to be involved in Re-introducing Residents Associations across the 3 wards in order to address area specific needs.
What experience and personal qualities will you bring to the role?
I have no formal experience to bring to the role and no political agenda standing as I am as an Independent. What I do have is an overwhelming passion for our community and for the residents of Handforth. If elected I am determined to build on the success of the last 2 years and will continue to fight for Handforth to make our village a wonderful place to live for everyone in our community.
Why should Handforth residents vote for you?
Residents should vote for me because I have a track record of working extremely hard for them and will continue to do so, from helping organise the recent scarecrow festival to donning a hi-vis jacket and organising community litter picks or petitioning to retain a much needed bus service.