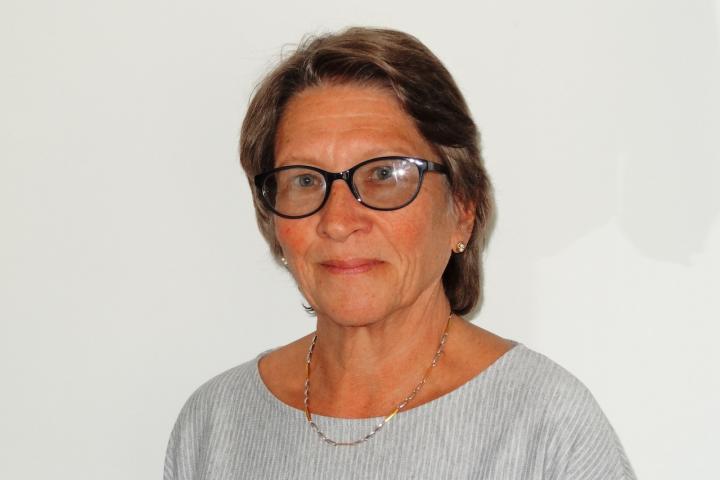 The candidates for the vacancy on Handforth Parish Council, representing the West Ward, for next month's Local Elections have been announced.
Residents in the Handforth West Ward will have the choice of two candidates when they go to the polls on Thursday, 6th May.
The candidates are:
I am publishing brief interviews with each of the candidates - standing for the vacant seat on Handforth Parish Council, in the order in which I receive a response to my request.
Hil Peel - Independent
Please tell me about yourself - occupation, how long you have lived in Handforth, interests, family?
My name is Hil Peel. I am standing as an Independent candidate for the West Ward at the Handforth Parish Council election.
I have lived on Sagars Road, in the West Ward of Handforth for 38 years, with my husband Mick. My 2 adult sons both live in Handforth West Ward.
Before my retirement I was a teacher and manager in several local schools and Further Education Colleges for 35 years. Since retiring I have been a volunteer walk leader for several charities, most recently Macmillan and Age UK, a volunteer at a community library and the secretary of their Friends Group. I work as an invigilator at a local sixth form college.
I volunteer as a steward at Lancashire Cricket Club, and many Manchester based sports events: the world squash championships, badminton, world Taekwondo, tennis, the 2012 Olympics etc.
My main interests, other than walking and volunteering are reading, travel and going to the gym.
Are you a member of any local groups or societies?
I am on the Cheshire East Citizens panel and a number of on- line forums for Cheshire East. I am a member of a library book club and also an on-line book club. I organise and lead two local walk programmes for older residents. I have recently joined The Friends of Meriton Road Park Group.
Why have you decided to stand for election as a parish councillor?
I have been championing the cause in Handforth, and particularly Handforth West Ward over the last 38 years, objecting to both large scale and smaller scale planning proposals which are taking over large areas of our green space and woodland. Many of these applications have been refused, most recently the Knowle House development. I spoke at the Cheshire East Planning Meeting on behalf of the residents of Sagars Road and Hampson Crescent against the Clay Lane/Sagars Road Anwyl Homes development.
I have attended many parish council meetings over the last 38 years, both virtual and real, and feel the Handforth West Ward needs representation by a West Ward resident.
There is also a need for impartiality and team work on the council. As well as Handforth West Ward,I know Handforth South and East, particularly well, having spent the last year walking all the roads in the parish. I will support proposals which will benefit all of Handforth. I would want to ensure that there is accountability and transparency in the use of Parish Council funds, to support local needs.
Handforth suffers from being at the furthest outpost of Cheshire East and as a result many of our services have been decimated by previous council cuts. Since the Handforth Neighbourhood Plan was written we have lost one bus service completely and the other has been considerably shortened.
We are hanging on to the reduced 130 service, partially funded by the council, which will now take us to Wythenshawe Hospital, but access to Manchester is only possible by a relatively infrequent train service, from an inaccessible station, at a cost. Older residents can't use their bus pass to get to either Manchester or Stockport. The journey to Macclesfield by bus takes most of the day.
Our roads are full of pot holes, particularly Wilmslow Road, Meriton Road and Sagars Road, exacerbated by the HGVs travelling up and down from the Anwyl Homes development, and many of our pavements are so uneven they are un-walkable.
What do you consider to be the important issues facing Handforth?
Over the next few years, proposed housing developments will see a need for increased doctors' surgeries and school places. The Fairways (Clay Lane/ Sagars Road) development, although technically in Styal, only has vehicular access, from Handforth and new residents have found that one part of the estate should send their children to Handforth Grange Primary School and the other to Styal Primary. Neither of these schools currently have the capacity and Styal has no room to extend.

If the Garden Village at Handforth development goes ahead, together with the Sanctuary development near Marks and Spencer, and proposals for the retirement apartments by Churchill Retirement Living, on South Acre Drive, (the land adjoining the Bulls Head car park) there will be a serious shortage of services.
A major consideration for the Parish Council under the Cheshire East Community Governance Review is the possible merger with Chorley and Wilmslow to form a larger town council. If implemented I would seek to ensure that Handforth and Handforth West Ward were appropriately represented.
What do you hope to achieve and how in the next 2 years?
I would hope to represent the whole of the community as well as the West Ward for the good of all Handforth residents. I will support any developments which improve and maintain the green spaces in Handforth, by supporting The Friends of Meriton Park Master Plan, particularly in their joint project with Cheadle Royal Rotary Club, to plant an avenue of trees. This will contribute to the Greener Handforth Campaign along with other proposals for managing the woodland areas.
Meriton Park is a valuable asset and, if it is not possible to change the leasing arrangements on the pavilion, I would work to establish a relationship with the current tenants of the pavilion to open up the toilets for public use. Extra benches and bins, together with a pop up cafe or mobile ice cream/coffee van would enhance the area.
I would aim to maintain a village community, although with the additional housing proposed over the next few years the population of Handforth would be more like that of a small town. I would continue to oppose over- development of sites for housing and try to ensure that the houses being built are homes our children can afford. I would work with Cheshire East Council to ensure that our roads and pavements are repaired in a timely manner especially those damaged as a result of housing developments.
The increase in traffic through the village, since the A555 opened is good for local businesses, but the damage to the roads is greater. Domestic car usage will also rise as public transport has been decimated over the last 5 years, with the reduction in distance and frequency of train and bus services. I will work to retain and extend the current bus service.
I will work with the parish council to achieve the best for Handforth, solving local issues, ensuring long term planning and spending the money we receive wisely.
What experience and personal qualities will you bring to the role?
The skills and qualities I will bring to the role are professionalism, meeting and negotiating skills, a voice of reason, listening skills and budget management.
As a senior manager in a number of colleges and the funding body for post 16 education and training (the Learning and Skills Council) I have chaired many meetings, including the merger meeting for two Stockport Colleges. I have prepared government documents and implemented the government's education agenda for 30 years in colleges and local authorities. I have managed budgets in excess of a million pounds.
Why should Handforth residents vote for you?
I will represent Handforth West Ward and as a team player, I can work with the larger Handforth community. I have no political agenda; I want what is best for Handforth and its residents.
On polling day, Thursday 6th May, polling stations will be open between 7am and 10pm. Covid-secure arrangements will be in place, similar to those you might expect in shops and banks, such as hand sanitiser, floor markings and face masks so that voters can vote safely.
When visiting polling stations, voters should wear a face covering (unless they have a valid exemption), bring their own pencil or pen, follow signs and guidance from staff and adhere to social distancing.