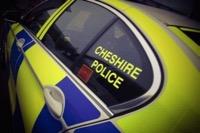 Wilmslow Police have been carrying out enquiries after receiving a number of complaints of anti-social behaviour involving motorbikes in the Altrincham Road and Moor Lane areas.
PSCO James Morris said "These enquiries are often extensive as identification of the vehicles and drivers can be difficult. However, following a related incident earlier this week, officers were able to identify the driver and report them for anti-social driving and no insurance offences. Enquiries in relation to dangerous driving by a car and quad bike on Alderley Road last week are also progressing."
PCSO Morris added Incidents of anti-social driving could include, but are not necessarily limited to, pulling wheelies, driving continuously along a footpath and dangerous overtaking. Such occurrences can be reported to police by following the information provided at www.cheshire.police.uk/contact.
"An officer may subsequently be able to investigate a report if there is considered to be a viable line of enquiry, which could include registration or driver details, or clear photographic or video footage of the offence taking place and the vehicle and driver involved. All incidents may be beneficial for intelligence gathering purposes, so I would encourage people to report them, even after the event."