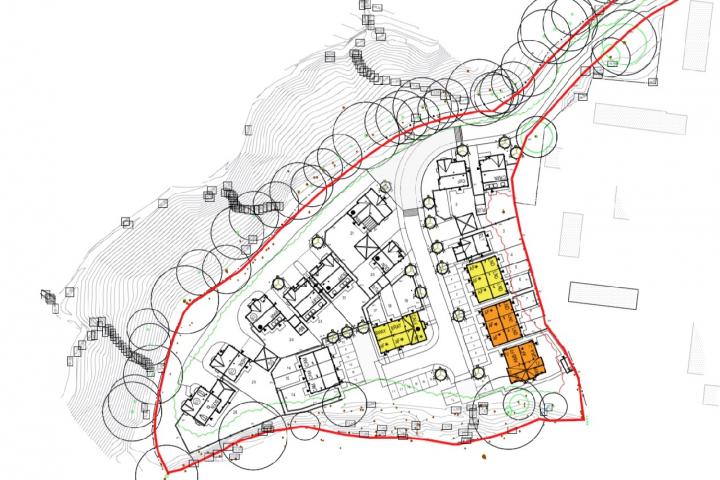 Plans for a new residential development on Sagars Road in Handforth will be determined by the Northern Planning Committee next month.
Morris Homes have applied to build 26 dwellings, of which 13 will be affordable, on the site of the former Knowle House which was demolished after a fire in 1996.
The vacant site covers an area of approximately 1.07 hectares and is located within the Green Belt.
Twenty-two letters were received from local residents and interested parties objecting to the proposal on the following grounds: no more development is needed in this area; major disruption already being experienced due to adjacent housing development of 250 houses; local infrastructure cannot accommodate increase in population; increased traffic and risk to safety; loss of open space and inappropriate in the Green Belt.
Seven were received supporting the proposal for the following reasons: affordable housing is exactly what people need; the site needs developing as it is a blot on the landscape; ideal for young first time buyers; land has no visibility to the public, has no pasture or crop fields, no woodland and would have no material impact on its natural surroundings.
Handforth Parish Council had no objection to the plans stating "The site is brownfield and currently derelict, overgrown and an eyesore. The developer is proposing a 50% affordable homes allocation from 26 dwellings."
Styal Parish Council objected to the planning application on the grounds that the proposed development is on greenbelt land.
The Planning Officers is recommending the Northern Planning Committee refuse the plans at their meeting on Wednesday,7th April, due to Green Belt impact.
In a report prepared for the meeting the officer concluded "The introduction of 26 two-storey dwellings will result in substantial harm to the openness of this site and the wider Green Belt. This harm to the Green Belt is considered to be so substantial that it is not outweighed by the social benefits arising from the provision of 50% affordable dwellings and the identified enhancements to biodiversity."
Plans for a residential development of 20 dwellings and associated works on the site were refused in January 2014.
The plans can be viewed on the Cheshire East Council planning portal by searching for planning reference 20/3562M.