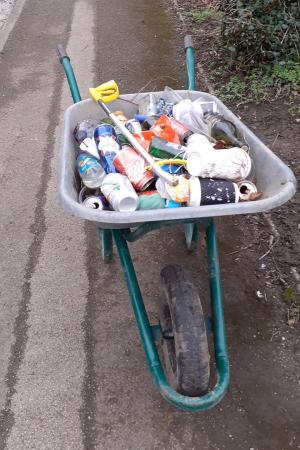 What can you pick up from one small street? Sagars Road in Handforth has a lovely small woodland along one side - and for some reason, some people seem to think they can throw things into it and they will magically disappear.
Then there are all the people who walk along the pavement on Sagars Lane, complaining about the litter. And finally, there are some of us who get out the wheelbarrow or bags and collect it. Does Handforth need a Clean Team like Wilmslow?
Photo by me of what I collected down 300m of roadside.
Tags: