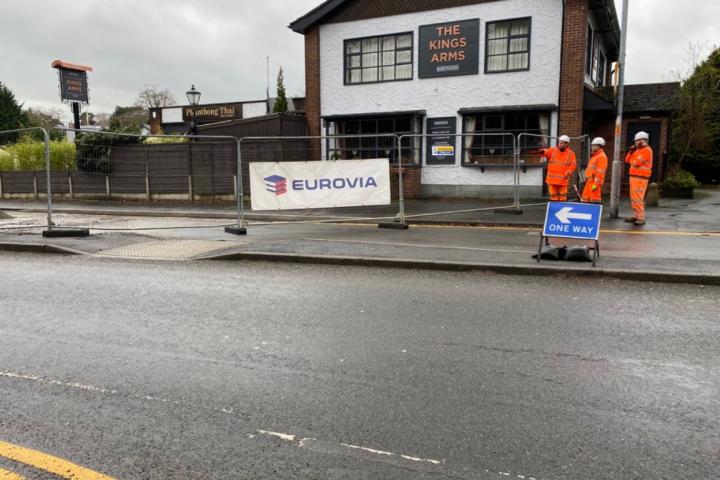 As many local residents will be aware, Cheshire East Council is working to implement an improved walking and cycle route between Alderley Park and Wilmslow railway station.
This is designed to help improve access to the town centre, railway station, employment and education sites for pedestrians and cyclist.
The improvement works on Alderley Road commenced on 4th January and were scheduled to take 12 weeks to complete. However, due to recent weather conditions the project has been delayed by about 4 weeks and is now scheduled to be completed in early April. As a result the north bound closure, which was scheduled to switch to a south bound closure today, remains in place.
The 2km joint walking and cycling route will run from Wilmslow railway station to the A34 bypass and will improve links to education sites, including Wilmslow High School, as well as business hubs at the Royal London site and Alderley Park.