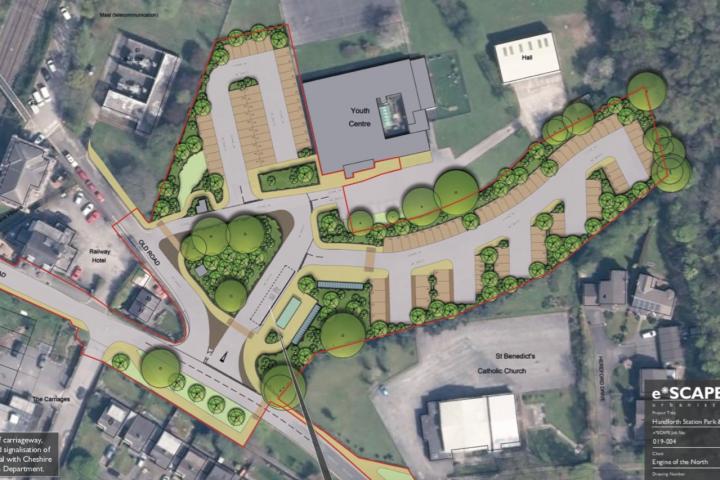 Cheshire East Council's plans for a park and ride scheme in Handforth have been approved by the Northern Planning Committee this week.
Members voted to approve the scheme to create a transport hub close to the railway station which will be used as an interchange between buses arriving from and departing to the proposed Garden Village at Handforth and scheduled railway services at the station.
The scheme will also provide car parking, close to the station to prevent the development of the Garden Village from exacerbating the parking congestion in and around the village centre.
Speaking about the decision, Cllr Craig Browne - Chairman of the Northern Planning Committee, said "Condition 11 (prescribing the traffic management system to be used) was removed by members, who asked officers to work with the applicant (Cheshire East Council owned Engine of the North) to consider the viability of alternative ways of achieving footpath widening on Station Road.
"Members also added conditions to secure the availability of cycle parking and disabled access to the Park & Ride facility, mindful that this was only an outline application and that a full application for reserved matters (layout details etc) will need to be submitted in due course."
The outline application covers an area of 1.086 ha located on a small paddock of rough grassland which sits between St Benedict's Roman Catholic Church and Handforth Youth Centre, along with a small area of parking and grass to the west of the Youth Centre. Both areas of land are owned by Cheshire East Council.
It will provide a bus turning circle and shelter, 50 parking spaces required by the Garden Village, an additional 65 parking spaces for users of the station and village shops (funding of which is still to be determined) and 10 parking spaces suitable for disabled users.