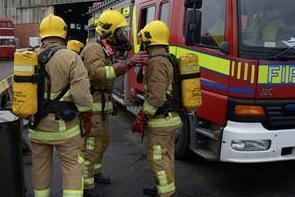 The power supply to nearly 400 properties in Wilmslow was cut off on Tuesday, 12th January, following a report of a substation fire in the area.
Firefighters were called to an electric substation in Chapel Lane at 4.45pm, following reports of a power cut, loud bangs and flames coming from it.
The crew put a cordon round the affected area and police closed Chapel Lane while engineers worked at the substation.
Electricity North West removed the power to 384 properties, which they worked to restore in stages during the afternoon and evening when it was deemed safe to do so.