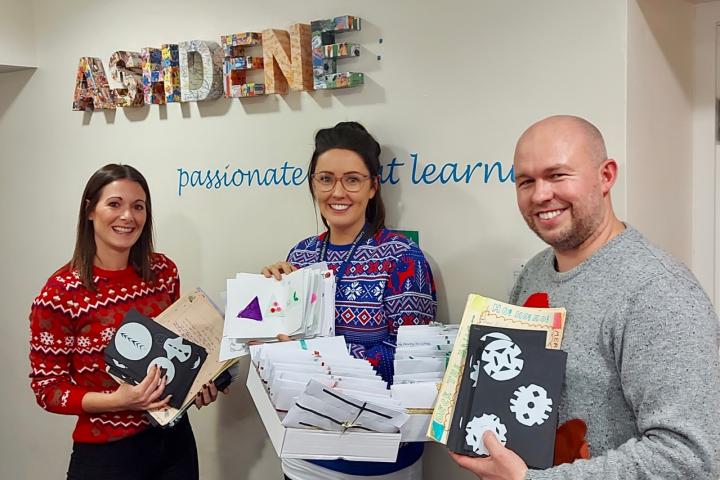 Age UK Cheshire East has teamed up with its partners in Age UK Cheshire to deliver boxes of festive treats and activities to older people that they have supported during the pandemic, reassuring people that they are not forgotten at Christmas time.
The local charity has also been working with Ashdene Primary School in Wilmslow, and are including in their boxes hundreds of letters and cards that the children have been designing for the older people over the past weeks.
Damon Taylor, CEO of Age UK Cheshire East said that across the UK more than two million older people are expecting to feel lonely this Christmas.
He said: "This seems set to be a festive period like we have never experienced before, and not one any of us would want to navigate on our own. At the best of times, Christmas can be bitter-sweet for many older people, but this year they are going to need our support even more than usual. At Age UK Cheshire East we were thrilled to work with our neighbours at Age UK Cheshire in helping to lift people's spirits at this time of year"
Photo: (left to right) Ashdene Primary School teachers Kirsty Gerrity, Laura O'Brien and Headteacher Andy Hayes with the cards and letters written by the pupils at the school for inclusion in the boxes.
Tags: