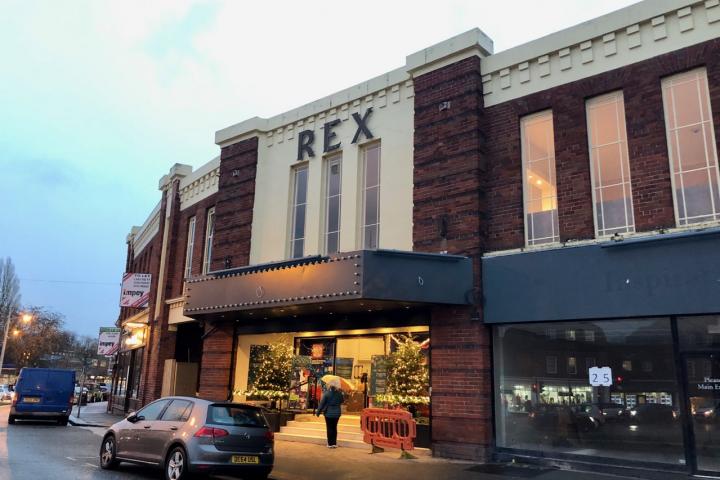 Wilmslow Town Council has joined up with The Rex to help make the cinema accessible to the community over the festive period.
To do this the Town Council is funding five special screenings of 'It's a Wonderful Life' on the run up to Christmas, having agreed a budget of up to £3000, and will be asking the many help groups in our community to refer individuals and families to request free tickets.
Once those referred have had the opportunity to request tickets then the remainder of the seats will be issued to the wider public by the Rex box office (telephone only) on a first come first served basis from Monday 14th December.
The screenings will be held during the daytime in the week prior to Christmas and during Christmas week with the first screening on Thursday 17th December being reserved exclusively for the over 60's and the final screening on Wednesday 23rd December being located in the wheelchair accessible 'Ballroom' screen.
Bookings will only be taken from individual households / recognised bubbles to ensure Covid compliance.
Martin Watkins, Chairman Wilmslow Town Council said "I would like to thank my fellow Councillors for supporting this initiate and in particular Mark Goldsmith for making the initial proposal. The Rex is a major footfall driver for our Town Centre and a focal point for the community and should be accessible for all regardless of circumstance at this time.
"The covid regulations add a significant level of complexity in delivering all initiatives this Christmas however the Rex has put in place Covid secure measures and although attendance is greatly reduced, this initiate gives us an opportunity to add a little extra cheer at this difficult time.
"We are asking the wider General Public to be patient in booking tickets however subject to availability tickets will be issued to any Wilmslow resident from Monday 14th onwards, unfortunately when the tickets are gone, they're gone."
Screenings
Thursday 17th December 1.30pm - over 60s only
Friday 18th December 1.15pm
Monday 21st December 1.15pm
Tuesday 22nd December 1.15pm
Wednesday 23rd December 10.30am Accessible Screen
To reserve your seats, telephone the Rex box office on 01625 252345 from Friday 11th December for REFERRED BOOKINGS and from Monday 14th December for GENERAL PUBLIC BOOKINGS. Box office open 3.30pm to 10pm.