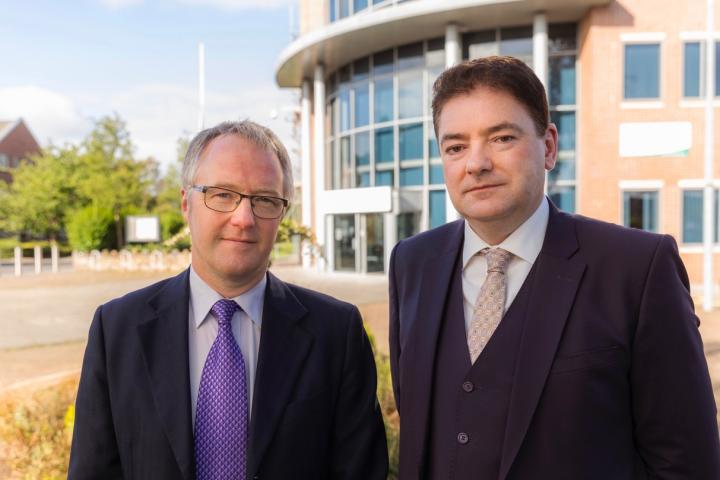 At the end of the second national lockdown Cheshire East will be placed back into the government's Covid alert level 'high' also known as 'tier two' from Wednesday 2 December.
Through new tier two restrictions, pubs and restaurants in Cheshire East can open and serve alcohol as part of a substantial meal. Last orders will be at 10pm, with venues closing at 11pm. However, residents must only visit pubs and restaurants with members of their own household or support bubble.
People in Cheshire East must not socialise indoors with anybody from outside their household or support bubble. This applies, for example, to going inside at a friend's or family member's house or meeting people from outside your household in an indoor public space.
'The rule of six' applies in outdoor spaces. This means that people from different households can meet in a group of up to six people outside, including in private gardens and alfresco dining, or other spaces such as parks. However, 'the rule of six' does not replace the need for social distancing.
In tier two, business events and spectator sports will be able to resume outside and inside, with social distancing and capacity limits.
Leader of the Council (Councillor Sam Corcoran) and Deputy Leader (Councillor Craig Browne) issued a joint statement welcoming the news, saying: "We saw worryingly high rates of infection in Cheshire East. Our rates peaked at more than 250 cases per 100,000 people in Mid-November. Through positive action by residents and the knock-on effects of a national lockdown, rates are now steadily decreasing with today's rate of infection being 127 cases per 100,000 people.
"We would like to thank everyone who has worked so hard and sacrificed so much to fight Covid-19. Rates are slowly coming down but not quick enough, there is still more work to do but without your positive action we would be in a much worse situation now.
"Being in tier two also allows us to reopen our libraries and leisure centres from 2 December, which are a lifeline for many residents. Please keep up to date with new opening times, which allow for additional cleaning and quarantining of stock, information is available on our website at: www.cheshireeast.gov.uk
"We know winter is here but it's important for our mental health that we have regular check-ins with extended family members and friends. So, why not wrap up warm and enjoy a winter walk, keeping a two-metre distance between you."
Regardless of the tier, the following rules will apply to all areas of the country:
● Shops, gyms and personal care services will all reopen;
● Collective worship, weddings and outdoor sports will resume;
● People will no longer be limited to seeing one other person outdoors;
● The rule of six will apply in outdoor public spaces and;
● Non-essential foreign travel allowed, subject to quarantine rules
For full details about the measures that apply in high-alert level areas, including Cheshire East, visit the government's website.
The government will review which areas are in which tiers every 14 days.