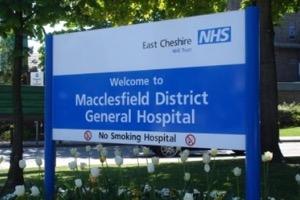 Cheshire residents who need urgent NHS care are being urged to contact NHS 111 before they decide to walk into A&E to prevent crowding in emergency departments.
NHS 111 is now able to book a time slot for attendance at an emergency department or – if appropriate – can support you to access the alternative service you need.
Simon Goff, Chief Operating Officer at East Cheshire NHS Trust, said: "NHS 111 first will deliver improved outcomes for patients by helping them access the right service at the right time. In order to keep you safe, we must maintain social distancing and carefully manage the number of people in our emergency department at any one time.
"All patients who need a 'blue light' response will still receive one and no patient will be turned away if they come to an emergency department without calling 111 first."
In addition to the free NHS 111 phone line, NHS 111 can also be contacted online.
People with life-threatening conditions or those that need emergency attention should still call 999.