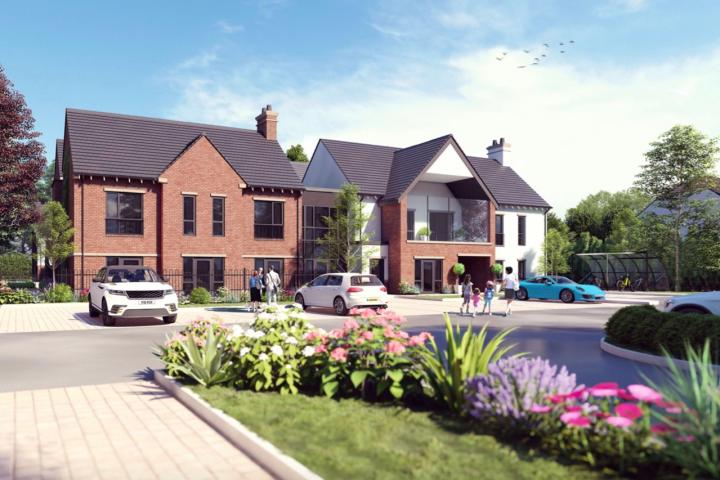 A care home provider has confirmed they will lodge an appeal against Cheshire East Council's refusal to grant them planning permission to build a care home on Manchester Road.
Earlier this month, members of the Northern Planning Committee went against the Planning Officer's recommendation and voted by 8 votes to 2 to refuse Care UK's plans which involved demolishing two detached homes with detached garages at 107 to 109 Manchester Road and replacing them with a care home containing 60 ensuite bedrooms.
The scheme included a hairdressers, café and a cinema on the ground floor along with lounges, dining rooms and flexible day rooms on all floors.
A Care UK spokesperson said: "We are disappointed that our planning application for a new high quality care home in Wilmslow has been refused at committee despite being recommended for approval by the officers who reported it was compliant with planning policy. We will be appealing against the committee's decision to refuse our application – particularly as we have been led to believe that this scheme is better located and designed than another recently approved on appeal.
"Our research has clearly shown that the number of care home places available in the area at the moment do not reflect the future trend and that there is a proven, growing need for new care homes in the Wilmslow area in the future and we would very much like to help meet that need."
Objections were received from 145 properties who raised concerns regarding a lack of car parking, highway safety issues, poor drainage, doctors' surgeries in the area will be overwhelmed, there is not a need in the area for additional care homes, loss of light and overlooking to surrounding adjacent neighbours, the building will be out of character with the surrounding area and public transport is lacking to the site.
Wilmslow Town Council recommended refusal of the application on the grounds of overdevelopment of the site within a low-density area and being contrary to Policy NE6 of the Wilmslow Neighbourhood Plan with regards to garden development. They stated "The development is out-of-keeping with the streetscene, particularly in terms of mass. The proposed parking provision is of poor design, insufficient and contrary to Cheshire East Council's policy in respect of care home parking provision."
Tags: