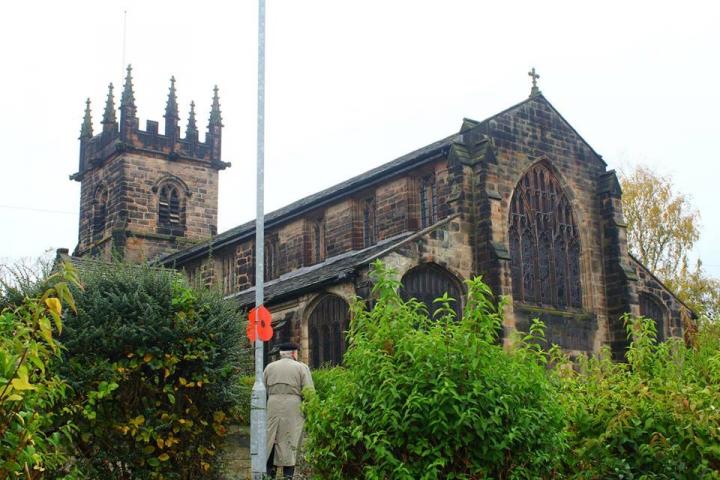 In order to comply with Covid-19 restrictions, arrangements for the year's Remembrance Day have been changed to minimise any gathering on Sunday 8th November.
As a result, there will be no Remembrance Day Parade or Service this year and Wilmslow Town Council, who has coordinated the arrangements for a number of years, are asking members of the public not to attend the Memorial Gardens on Remembrance Sunday.
All organisations who usually lay wreaths in the Memorial Gardens are also being asked not attend at the Memorial Gardens at 11am but consider sending their pre-labelled wreath to the Town Clerk prior to Remembrance Sunday. These wreaths will be then be laid by Council officials.
Any organisation that wishes to lay its own wreath is requested to only do so from 11.15am, after the conclusion of the event, maintain the 2m social distancing rules and respect the Rule of Six.
Members of the public are being asked not attend the Memorial Gardens between 10am and midday on Sunday 8th November.
The Chairman of Wilmslow Council will approach the war memorial alone shortly before 11am. He will then read the Exhortation without sound amplification which will be followed by the 2 minutes silence at 11am and the Kohima Epitaph. Following this he will lay a single wreath on behalf of the town of Wilmslow.
Martin Watkins, Chairman of Wilmslow Town Council said "To cancel Remembrance events or radically change them all due to a virus does not come easily. However it is a sobering thought that the flu pandemic which followed World War 1 killed more people than lost there lives in that Great War on all sides put together.
"We do not want to see history repeat itself so these changes, no matter how unpalatable, are necessary. Remember the fallen of all wars by silently remembering at home for two minutes at 11am on Sunday 8th November 2020. We will remember them."
Additional arrangements are being made with St Batholomew's Church for up to five members of the Wilmslow Branch of The Royal British Legion to be invited to attend St Bartholomew's Church at 11am on Wednesday 11th November 2020 to lay a wreath at the Legion memorial in the church. Members of the public are asked not to attend at this time due to restrictions on numbers attending religious premises.