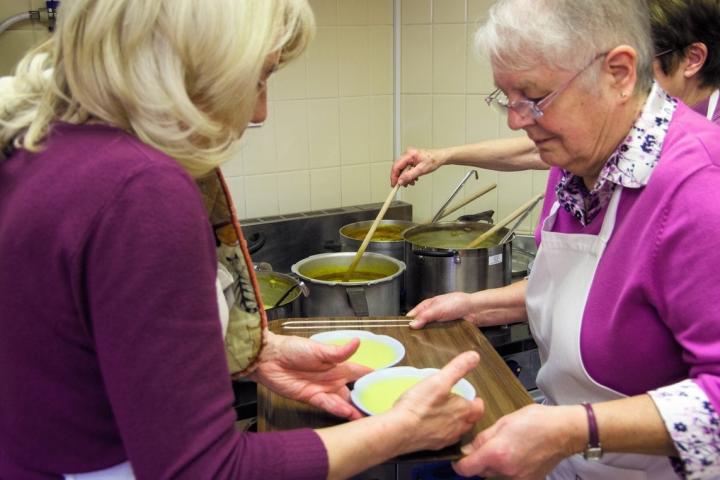 Like many charities, it is not possible for Wilmslow Wells to host one of their major fundraising events this month due to Covid-19.
However, whilst they are unable to meet local residents to serve their homemade soups, breads and cakes at their ever popular Souperday they are hoping that households will show their support by holding their own event during 'Souperweek' - which will take place from Sunday, 25th to Saturday, 31st October.
The Wilmslow charity is offering four soup recipes for you to enjoy which can downloaded from their website.
Jenny Gibbs said "These include three recently served soups plus a new one 'waiting in the wings'.
"There is also a quiz that can be downloaded. It's purely for fun and there are answers as well! Do pass on the recipes and quiz to friends and family."
There is a donate button on the website for those who wish to give money to Souperweek and, as always, over 99% of all donations will be spent on funding clean water projects in rural Africa.
Jenny added "We hope that you enjoy the recipes during Souperweek and for the rest of the winter and we thank you for your support."
Wilmslow Wells for Africa is a direct action charity which aims to improve life in drought-stricken areas of Africa by providing wells, pumps, dams and water collection equipment. in total the charity has raised over £1.3m since they were formed in 1984.