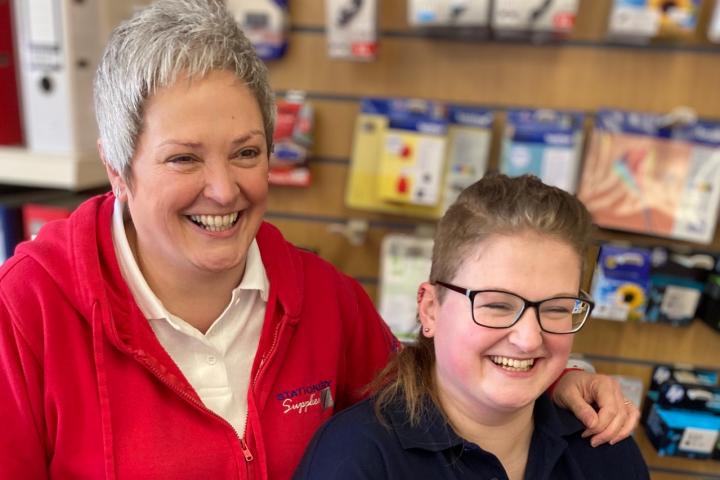 An award-winning stationer has branched out from her successful shop in Marple to open a second branch in Wilmslow.
Sarah Laker, owner of Stationery Supplies, has taken over Stationery Solutions on Chapel Lane after the retirement of David Hall who owned the shop for 11 years.
Sarah explains I've always wanted to expand my passion further afield and have looked at a few options for a second shop over the years, but none ever felt right. However, this time everything feels as though it is meant to be and has just fallen into place.
"The existing Stationery Solutions shop is a part of the Wilmslow retail experience and I will be immediately looking to expand on that, including rebranding to Stationery Supplies and the iconic Pencil planter in front of the window, creating an immediate and noticeable link between the two shops.
"It might seem crazy expanding to a second shop during a pandemic" Sarah ponders, "but actually, it is perfect timing! People are swinging back to shopping local, they've valued their independent shops during lockdown and are voting for the kind of community they want to live in by supporting local business – A movement that is very close to my heart. In addition, so many people are working at home, popping into their local shop for items rather than ordering through the business account, small commuter towns like Marple and Wilmslow are starting to thrive more than some of the larger shopping centres."
Sarah will be keeping it in the family and employing her eldest daughter, Molly, who, after learning from her mum experience, will eventually go on the manage the new shop.