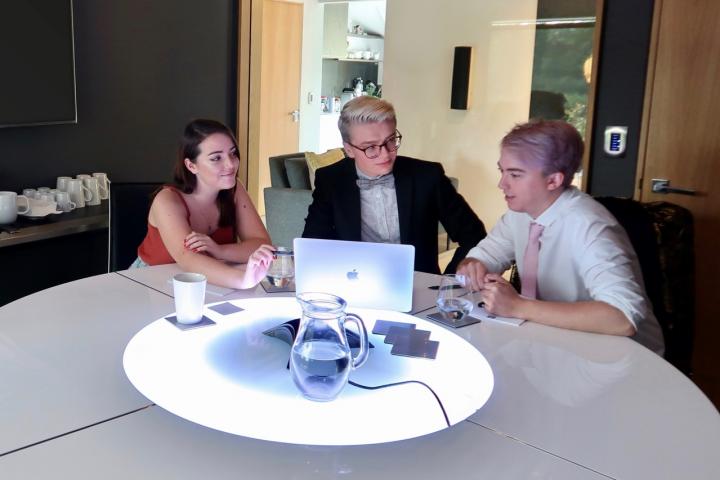 Promotional Feature
Wilmslow based website design agency, Milkshake Creative, have launched a new initiative: Bounce Back Creative, as part of their evolving brand, to respond to the effects which lockdown has had on businesses across the country.
Milkshake Creative was established 3 years ago by 21 year old William Hale. Hale, from Wilmslow, set up Milkshake Creative when his OCD led him to being unable to leave his home. Starring in Channel 5's My Extreme OCD Life, Hale opened up and removed the stigma associated with OCD and mental health.
Since launching in 2018, Milkshake Creative has grown from William's bedroom into one of the most recognisable web design agencies in Cheshire and the North West.
Set to be one of Milkshake Creative's most successful years, the company saw a drop in contracts from their clients in the hospitality and events sectors, halting the agency's growth.
William Hale said "As frustrating as it is to have all the hard work of growing a brand be undone within a couple of months, it's given us a chance to look at our internal processes and explore other avenues for the business, which we wouldn't have had time for pre-lockdown."
Inspired by the brand's philosophy of "websites don't need to be expensive", Milkshake Creative have today launched their Bounce Back Creative initiative. Hale said: "Our new product will counteract financial concerns surrounding investing in web design and digital marketing and I'm confident it will help small businesses power through the bumpy times ahead".
To aid in the revitalisation of small businesses, Milkshake Creative now provides...
25% discount on websites – To help businesses financially, Milkshake Creative is now offering a flat 25% off all website design services for small businesses during their Bounce Back initiative.
Monthly payment plans – Milkshake Creative wants to enable smaller businesses access to their services, as such, they will now be offering monthly payment plans to spread the cost over 3, 6, 9 or 12 months - something they've never done before.
Instagram Marketing Guide – Receive their step-by-step guide to understand what Instagram is, how it works, setting up your account and creating your first week of posts. Get this guide for free when you take advantage of their new Bounce Back websites.
Instagram Setup Service – A 1-week service that sets up your Instagram account and creates and designs 9 individual posts using the most up to date and effective strategies. Also, get their 'Instagram Marketing Guide' for free when you take advantage of this service.
To find out more about Bounce Back Creative, visit milkshakecreative.co.uk/bounce-back/
Tags: