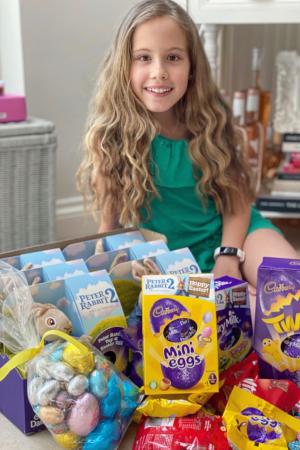 An 11-year-old girl from Wilmslow has decided to donate her remaining Easter eggs and chocolate to dedicated NHS doctors and nurses who are working so hard to fight the coronavirus - and she would like others to join her.
Ava got the idea from being in the United States over Halloween last year, where they run 'Operation Gratitude' - which involves parents 'buying' back the kids candy and donating it to the army and navy.
Ava's father Gary has arranged with the Manchester Foundation Trust Charity for the chocolate to be distributed to the doctors and nurses.
Donations can dropped off at Mail Box Etc on Water Lane between 11am-3pm this week, alternatively Gary can collect donations from people's homes, whilst keeping a distance if they email him.
He said "Ava has so much chocolate left and I'd rather it went to the NHS than eaten by her!!"