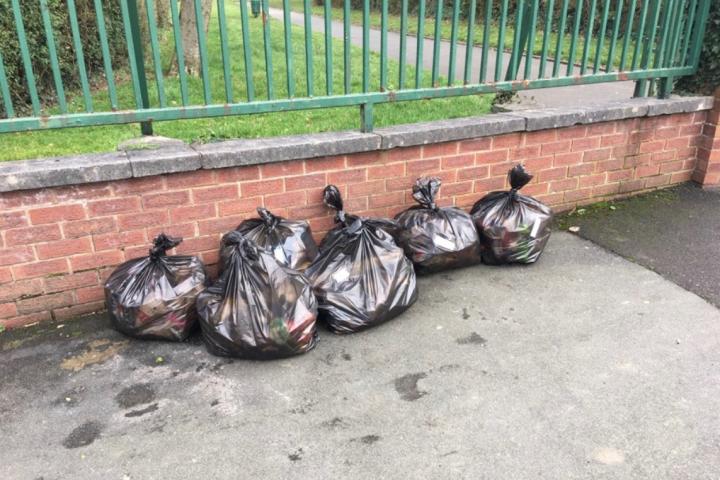 Wilmslow Clean Team kicked off their efforts to remove litter from the town centre by welcoming possibly their largest group for their first pick of 2020.
Sixteen volunteers turned up at Bank Square on Saturday 4th January and spread out in all directions to cover most of the town centre.
A spokesperson for the Clean Team said "We were concerned by the amount of litter in and around Broadway Meadows car park – and the lack of bins. We have tried and failed in the past to get a new bin installed (due to a lack of funding) but we have asked ANSA (Cheshire East's contractor) once again.
"ANSA confirmed that the request is still on their list for consideration. We have also asked ANSA to clean up the far end of the car park where the recycling bins used to be – and they have agreed to see to this. We have also asked them to remove a fly tipped tyre and paint from the bottom end of the car park."
The group collected 29 bags of litter, a tyre and a bag of recyclables at the Saturday pick.
Then on Wednesday 8th January, 8 volunteers met outside the gates of the park in Lacey Green on Barlow Moor Road for their second litter pick of the new year.
They covered the whole of the park area, Barlow Moor Road, Lacey Green, halfway down Egerton Road, Cranford Road and Mount Pleasant – collected 12 bags of litter.
Wilmslow Clean Team are always on the lookout for new volunteers. They provide all the equipment, insurance and training. Check their Volunteer page if you can spare some time to help.
Tags: