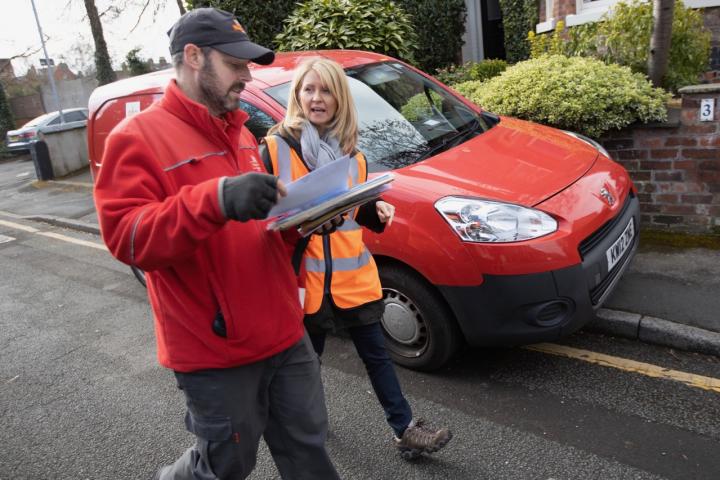 Esther McVey MP got a first class experience recently when she joined a local postie on his delivery round in Wilmslow.
The Tatton MP was invited to accompany Gareth Trimble, who has been delivering mail for 30 years, to see for herself the challenges they face delivering letters and parcels in all weathers six days a week.
Ms McVey said: "Postmen and postwomen perform an incredibly important role in our communities across my constituency, not just delivering letters and parcels, but also for being part of an organisation that plays such a key role in keeping the UK connected.
"I wanted to get a real understanding of the work that goes into delivering the mail on a daily basis. There can be no better way of getting that insight than actually going out and doing the job alongside a postman or woman. I joined local postie Gareth Trimble who has been delivering mail for 30 years."
Darren Taylor Royal Mail Delivery Manager at Wilmslow Delivery Office who briefed Esther before she set off on his delivery round said: "We're delighted that Esther McVey MP is taking the time to experience the every day challenges faced by our postmen and postwomen who are so often at the heart of their communities."
Tags: