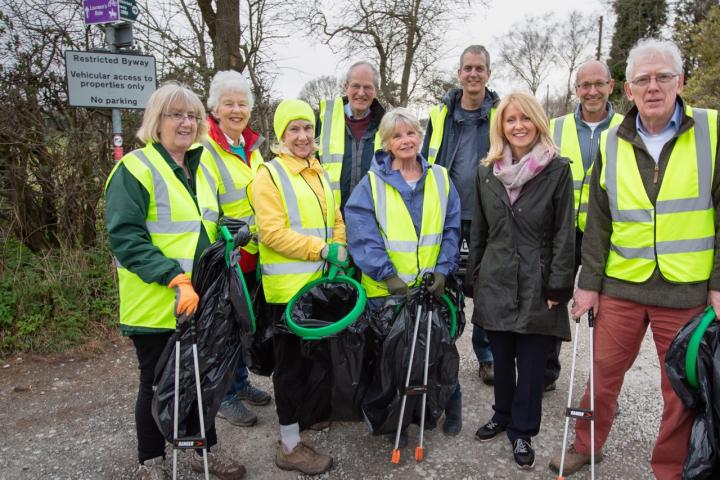 Wilmslow Clean Team are once organising the town's annual Spring Clean event – which is taking place between Monday 1st April and Sunday 7th April 2019.
This is the 6th annual spring clean and the 5th to be organised by the Clean Team who have put together two extra litter picks in addition to the two scheduled April events.
The Clean Team are also holding a social evening so volunteers can get together to un-wind after all their hard work.
Volunteers, including newcomers, will be welcome to help out at our 4 events. Newcomers are also welcome to the social evening if they want to meet the Clean Team and find out more about our work.
The Litter Picking Events will take place on:
Monday 1st April, Focusing on Dean Row. Meet at The Unicorn, 18:00 - 19:00.
Monday 1st April, Social evening at The Unicorn, 19:00 - 21:00.
Wednesday 3rd April, Focus will be Lindow Common and Altrincham Road. Meet in Lindow Common Car Park, 10:00 - 11:30.
Saturday 6th April 2019, Focus will be Knutsford Road / Alderley Road / Chapel Lane Bypass roundabout. Meet at The King's Arms, 10:00 - 11:30.
Sunday 7th April 2019, Focus will be Manchester Road and Staneylands Road. Meet at Wilmslow Garden Centre, 14:00 - 15:30.
Wilmslow Clean Team are a group of volunteers who help keep Wilmslow tidy by organising litter picking events twice a month and the annual Spring Clean. They were set up in October 2013 and started their litter picking events in the December. In 5 years they have removed 9 tonnes of rubbish from the town.
They are always on the lookout for new volunteers and provide all the equipment, insurance and training. Check their Volunteer page if you can spare some time to help.