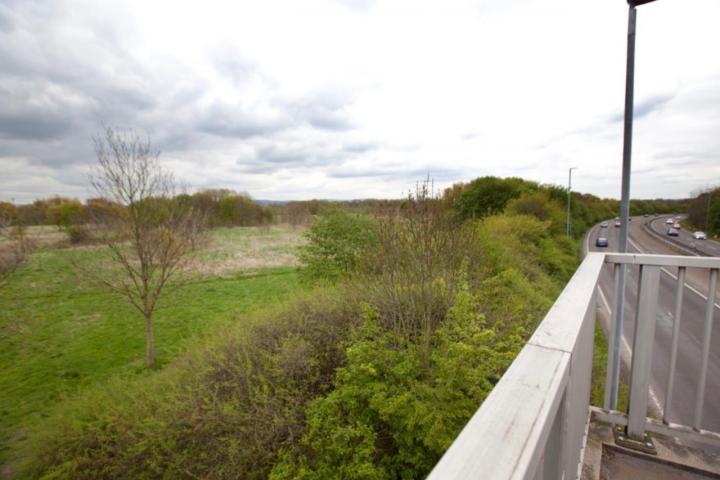 The Government has awarded Handforth £150,000 to help develop plans for the new garden village and get the site ready for development.
The Ministry of Housing, Communities & Local Government has announced a £9 million cash injection today, Wednesday, 13th February, to speed up the 'locally-led building' of new garden towns and villages across the country.
Roger Small, Chair of Handforth Neighbourhood Plan Steering Group (HNPSG), said "It is extremely pleasing to hear of this £150,000 of Government money to support planning of the Garden Village at Handforth. It is our understanding that this sum is distinct from the CEC application to Homes England for a sum in excess of £20m (decision believed due in April/May 2019).
"Over the period of the Local Plan approximately 2,500 new homes are due to be built in the vicinity of Handforth. Good planning is vital to ensuring that appropriate infrastructure (e.g. highways works, primary health care facilities, schools, car parks) is in place before existing facilities are overwhelmed by the effects of new house building. I am pleased to be able to say that, in planning matters, Engine of the North is holding regular liaison meetings with the Chair and Vice Chair of HNPSG."
Tatton MP Esther McVey said: "This is testament to the work of Cynthia Sampson and Handforth Parish Council and Roger Small and the Neighbourhood Plan Group have done to try and ensure that the impact on the Garden Village on Handforth as a whole is considered at the planning stage. There are concerns as to how the village garden will integrate into the area and they are working hard to make sure that this development works for Handforth.
"I have always said with any increase in housing, which this village will bring over the next decade, there needs to be infrastructure in place before the houses go up. We need schools, adequate roads and public services such as doctors and I hope this money can go towards planning that infrastructure."
In a letter to Ms McVey Housing Minister Kit Malthouse said: "As you know, delivering a Garden Village carries significant costs which go beyond the typical remit of local authorities. Providing this capacity funding ensures that the places we are supporting have the resources to fulfil their place-making ambitions. It could be used, for example, to fund dedicated staff teams, holistic master planning work, and key studies and assessments needed to underpin delivery. Other aspects of our support offer include expert delivery advice from Homes England and cross-government brokerage to resolve barriers to delivery.
"Locally-led garden communities are vital to delivering the transformational housing growth that this country so badly needs, whilst ensuring surrounding existing communities can also benefit from growth through well planned infrastructure and community amenities.
"I therefore welcome the ambition shown by Cheshire East Council in their plans for Handforth Garden Village and in their work to date."
The Garden Communities project is expected to deliver 200,000 properties across 21 sites by 2050 and the latest funding the money will help pay for master-planning and technical studies. The funding will be administered by Homes England.
Tags: