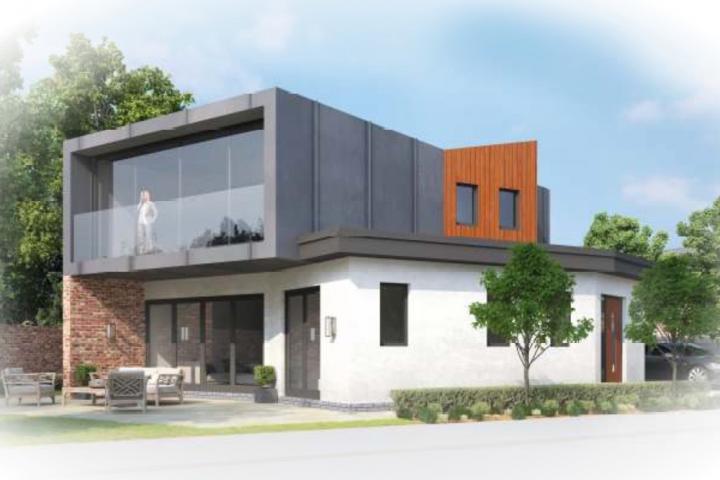 Plans have been approved for a new detached house on vacant land which was part of a former public house.
Having been granted planning permission to replace The Riflemans Arms on Moor Lane with 8 dwellings in July 2013, which are currently under construction, New Moor GB Ltd sought permission to build a two-storey, three bedroom house with a flat roof and three car parking spaces.
The vacant site is situated on the west side of New Street and was previously used as a car park.
Wilmslow Town Council's Planning Committee recommend refusal of this application on the grounds of being contrary to Policy SE2 3(i) of the Local Plan relating to being out-of- keeping with the street scene.
Letters were also received from 16 properties. Concerns raised included the design being out of character with the area; lack of parking on New Street and residents having lost the ability to park on the site; the new house will overlook existing houses; over-development of the site and the impact on trees/hedges and the overbearing impact on the neighbouring property.
Whilst others felt that the design is attractive and makes use of a previously developed site.
The planning officer stated that given the lack of overriding character in the area it is not reasonable to resist the proposal on the basis of design and also that the loss of parking, that once took place on the site, is not a material planning consideration because it was taking place on private land and the land owner was permissive of this.
The application was recommended for approval because the site is in a residential area and is a sustainable location; the proposal is of an acceptable design and does not have an unacceptable impact on the amenity of the neighbouring residential properties.