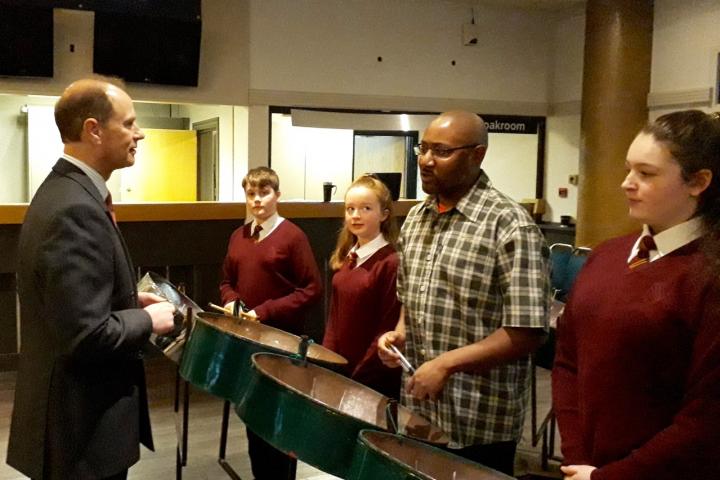 Styal Primary School was extremely honoured to perform in front of another member of the Royal Family this week.
In January, His Royal Highness Prince Charles visited the school and as a result of this visit they were invited to play in front of Prince Edward during his visit to Chester Racecourse on Monday, 12th March, for an event to mark Commonwealth Day.
Alicia Bellshaw, Deputy Headteacher, said "Lord Lieutenant David Briggs phoned our school to personally invite the band after he had heard them play during his recent visit with HRH Prince Charles.
"We took our Community Steel Pan Band, which consists of 4 ex Styal pupils (who now attend Wilmslow High School), along with 2 current pupils at Styal Primary School and their teacher, Arthur Barnes.
"We even had the opportunity to meet HRH. Prince Edward asked questions about how long the children had been playing for and how difficult it was to learn. He even had a go himself!"
She added "We are now very proud to be able to say that we have played to royalty twice in the space of two months!"
Tags: