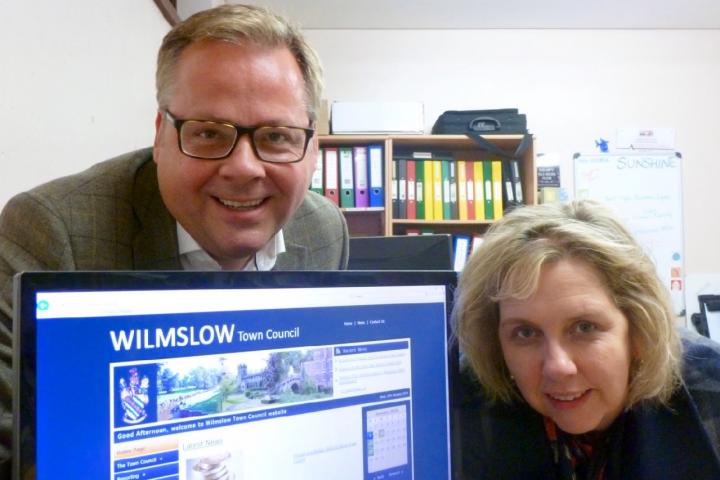 Having agreed to spend up to £5000 developing a new website, Wilmslow Town Counci is asking residents for their best photographs of Wilmslow to use on the town council's web site.
Wilmslow Town Council's current website looks dated, is difficult to maintain and is not mobile compatible. Therefore, councillors have agreed to revamp it with the aim of giving its users a much better experience.
The Council would like to use new images of the town and is calling on its residents to send them photographs of Wilmslow which they are happy to be used on the site.
The images should be of Wilmslow, free from any copyright or royalty and have the permission of anyone identifiable within that their image can be used.
Cllr Mark Goldsmith said "When I became a council member just over a year ago, it was clear that the website needed updating. I am therefore grateful to Cllr Angela McPake, along with Matthew Jackson, the Town Clerk who have helped make this project happen. We are now hoping residents send us some great images of the town to really compliment the new website design.
"However, if we have to commission photography ourselves, then the pictures will all be of Wilmslow in January when it is quiet and not looking at its best. So, to avoid this, please send us your images of the town in full bloom or during many of its vibrant events throughout the year."
There are no prizes for any images used, just the satisfaction of seeing your pictures used. It is hoped that, if a good selection of high quality images are sent in, the Town Council will avoid the need to incur the additional costs of a professional photographer.
It is planned that the new Wilmslow Town Council website will go live in April 2018.
Pictures should be sent to [email protected] and the most suitable ones will be selected.
Photo: Cllr Mark Goldsmith and Cllr Angela McPake.
Tags: