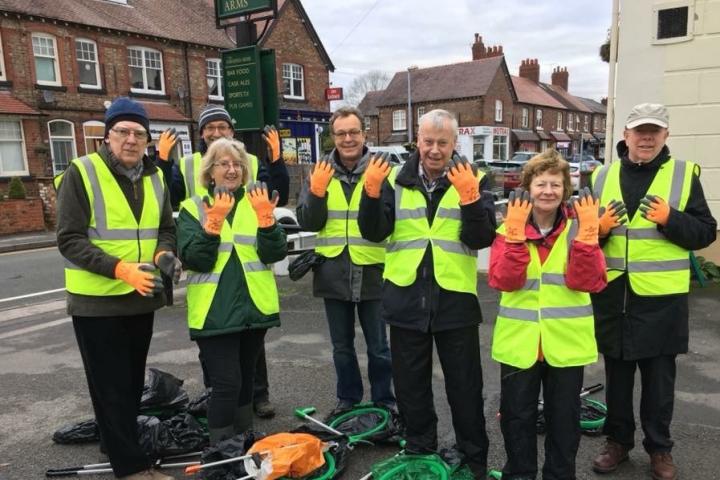 A group of volunteers who help keep Wilmslow tidy have completed their final litter pick pf the year.
Eight volunteers from Wilmslow Clean Team met at the Farmers Arms on Wednesday, 6th December and covered Chapel Lane, the area around Bedells Lane from Albert Road to the Kings Arms roundabout, Lindfield Estate North and South, Oak Lane, South Oak Lane (including the children's play area), Buckingham Road, Gravel Lane, and the Farmers Arms car park. A total of 11 bags of litter were collected.
Unfortunately they had to cancel their litter pick on Saturday, 9th December, due to bad weather conditions which meant their official bag count for the year was 343.
Sally Hoare said "Of course we have several volunteers that also go out on their own, our unsung heroes.
"Please can we give a big thankyou to all our volunteers and everyone that has supported us this year, helping to make Wilmslow such a pleasant place to be."
Wilmslow Clean Team were set up in October 2013 and started their litter picking events in the December 2013, since then they have collected 2013 bags of litter.
Tags: