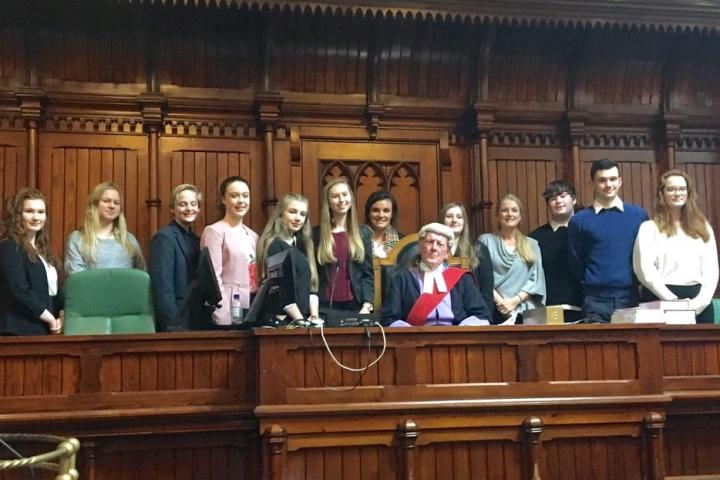 Wilmslow High's Bar Mock Trial team have secured themselves a place in the National Final for the 5th year in a row!
On Saturday, 4th November, a group of students from Years 11 and 12 travelled by train to Minshull Street Crown Court in Manchester for the regional heat of the Bar Mock Trial Competition 2017-18.
Having already competed in three trials against Sir John Thursby, Burnley and Rochdale 6th Form College they were now through to the head- to-head against Bolton 6th form College, prosecuting a domestic violence case.
Amelia McDonald, who acted as a barrister said "This round was exciting but Wilmslow High were feeling the pressure. After giving compelling speeches and successfully cross examining the witnesses, Wilmslow High were declared the winners of the regional heat and will now represent the North West in the national final in Cardiff next year."
The team was made up of:
Barristers: Amelia McDonald, Emily Short, Evie Smith, Lauren Phillips, Charlie Keller.
Witnesses: Ella Sankey, Sophie Lawlor, Caitlin Medcalf, Oliver Warner, Juliet Cook, Charlie Keller.
Ushers/Clerks: Oliver Warner, Callan O'Brien, Abi Gallop.