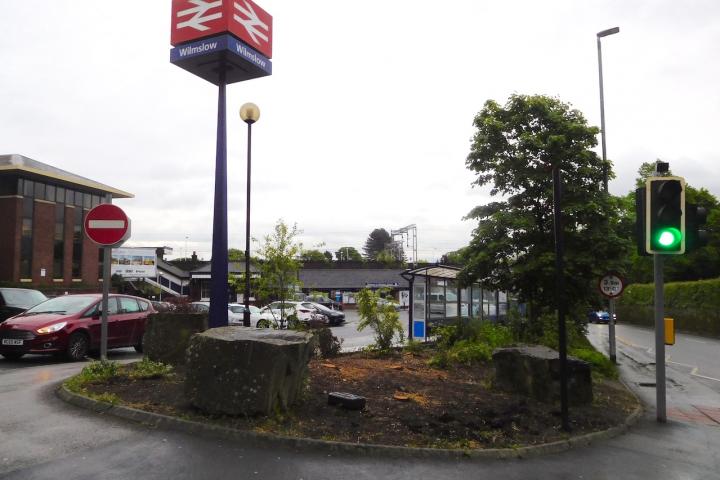 Wilmslow Town Council has been looking to upgrade the shrub bed at Wilmslow station for some time, though the costs have proved somewhat prohibitive for them.
They have decided rather than to increase the £2000 budget this year, to enable them to plant shrubs in the bed, they will sort the ground out - which will cost over £1000 - and then turf it as a short term solution. This will enable them to consider their options when setting their budget for next year.
Town Clerk Matthew Jackson suggested "The proposal now is actually to sort the ground out, which is absolutely full of roots, it's a bit of a nightmare of an area because of what's been there in the past, which costs in itself over £1000, but to actually turf it in the short term to consider what our options are going forward.
"It may be that we plant part of it with shrubs it may be that we put a tiered planter in the centre of it but that would be for expenditure next year, or possibly the year after. By not spending money sorting out ways of suppressing the weeds, but actually putting some turf down in the short term to make the area look an awful lot better.
"So that's the proposal to stick within the budget that's already agreed with a view to taking it forward in future years if we decide to do it."
Councillor Frank McCarthy added "What we are looking at is a short term solution. It will solve the problem of it looking awful, it makes it look better and it gives us options that we can look at next year."