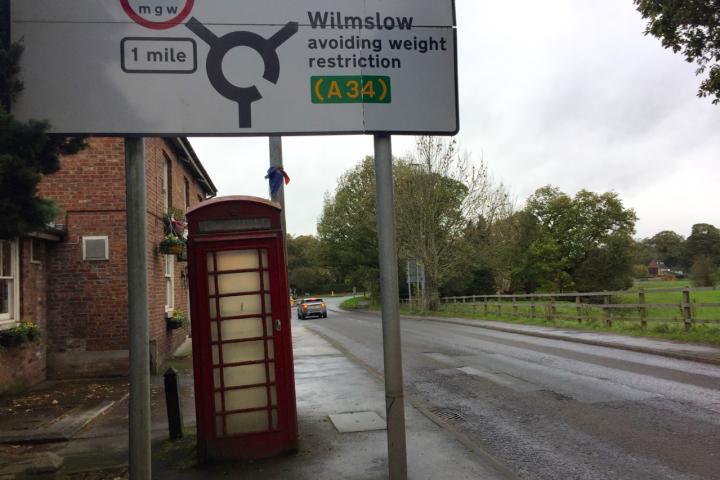 Wilmslow Town Council has agreed to refurbish the disused red telephone box located outside the Unicorn pub on Adlingtion Road.
Whilst the traditional British phone kiosk is a universally recognized icon, the one on Adlington Road was decommissioned some time ago and its condition has deteriorated over time.
Town Clerk Matthew Jackson said "A number of people have highlighted the condition of the telephone box at the Unicorn which hasn't actually had a telephone in it for some considerable time.
"This telephone box is no longer owned by BT, it is owned by the Community Heartbeat Trust who are effectively holding the phone box because they don't want them disappear without the local community deciding if they actually want to do something with them."
He added "It is a gateway into Wilmslow. It is only just inside the Wilmslow boundary and we've spent a bit of time and a bit of money over the last few years trying to enhance the gateways in terms of saying 'Welcome to Wilmslow' and I know the Neighbourhood Plan are working on policies to enhance the gateways into Wilmslow so we probably need to look at it in that context as well."
Wilmslow Town Council agreed at their meeting on Monday, 16th October, that they would refurbish the box using paint which would be provided free of charge by Crown Paints and will fund the replacement of the existing perspex glazing with glass at a cost of £890.
The work will be undertaken by the Town Council's handyman over the coming months as weather allows.
The potential use of the interior of the box will be considered over the coming months.