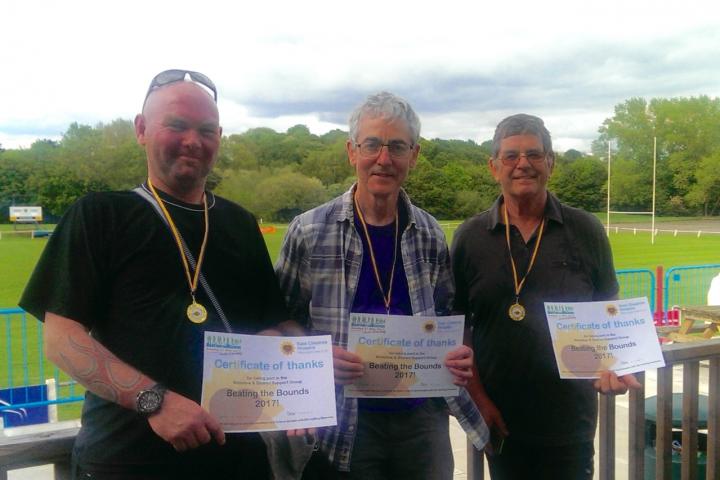 A local group of fundraisers revived an ancient tradition at the weekend to raise money for East Cheshire Hospice, whilst also enabling people to learn more about the town.
Approximately 80 people took part in a Beating the Bounds sponsored walk around the boundaries of the parish on Sunday, 21st May, which is an ancient custom usually led by the parish priest and church officials, to share the knowledge of where they lay, and to pray for protection and blessings for the lands.
Ned Spencer, who has recently set up the Wilmslow Support Group of East Cheshire Hospice, organising the Beating the Bounds event which included two walks, the first of which was a 15 mile walk and secondly there was a 5 mile walk for families and those looking for more of a stroll.
He said "We were very lucky to have good weather and the day went without a hitch!
"Initial calculations show that over £5,000 has been raised for East Cheshire Hospice. This may increase as sponsorship is still coming in
All walkers received a certificate and a medal.
Ned added "We've had excellent feedback - with everyone saying they will do it again next year!"